Eve Door and Window Sensor – Apple HomeKit Compatible Smart Sensor
Eve Door and Window Sensor is a Wireless Contact Sensor that understands whether your door or window is open or closed.
See the current open/closed state at a glance and view statistics on time & duration to make smarter choices
Know the status of your door or window.
Unassuming and a breeze to install with no tools required, Eve Door and Window Sensor fuses cutting-edge convenience with everyday peace of mind.
It can control other HomeKit accessories in your home whenever doors or windows are opened or closed.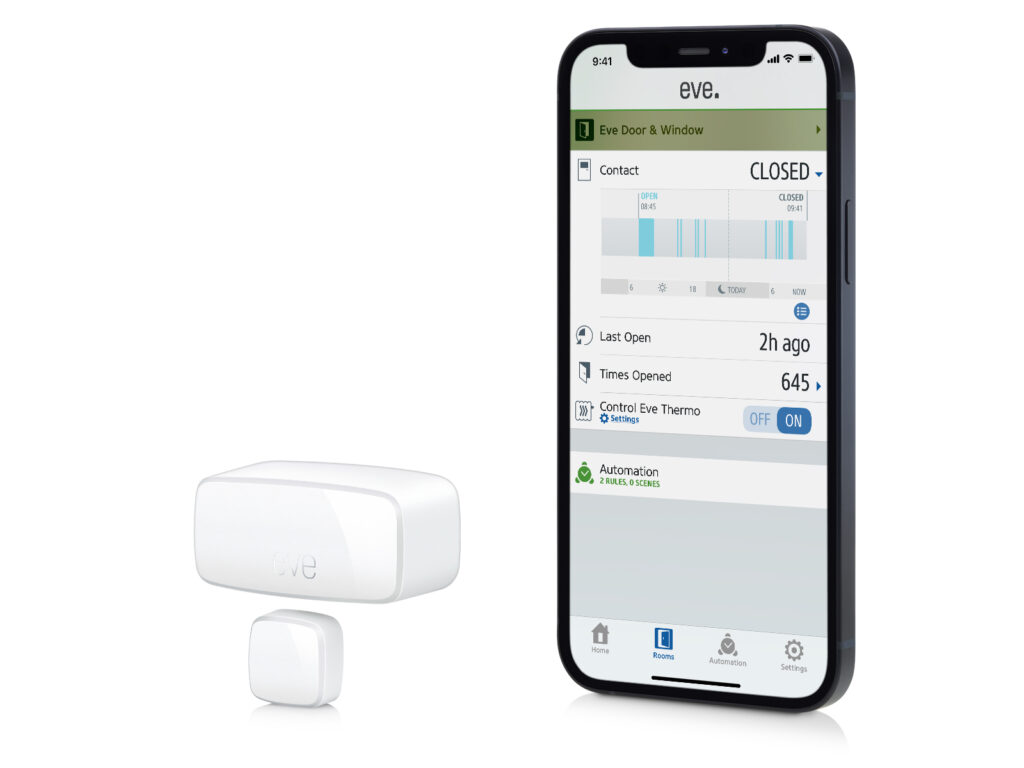 That all-important door, window, cabinet, or safety gate – don't roam your home to confirm it's shut.
Just ask Siri or consult your iPhone, iPad, or Apple Watch.
When did someone last crack open a window to let some fresh air in? And for how long? View detailed records about your home, and know at a glance what happened on any day, month, or year – and gain insights for a better indoor climate.
Out and about? Your home hub (HomePod mini, HomePod, or Apple TV) will ensure you receive a notification even when out and about when anything equipped with the Eve Door and Window Sensor is accessed.
Simply open your door and automatically activate your connected comforts – such as your mood lighting and media center – all at once.

Command on demand
Set scenes in a flash via Siri, your Control Center, or Apple Watch.
Easily engage accessories using the Home app on your iPhone, iPad, or iPod touch.
You are able to see concise records, gain insights, and enjoy full control of your connected home, look no further than the Eve app.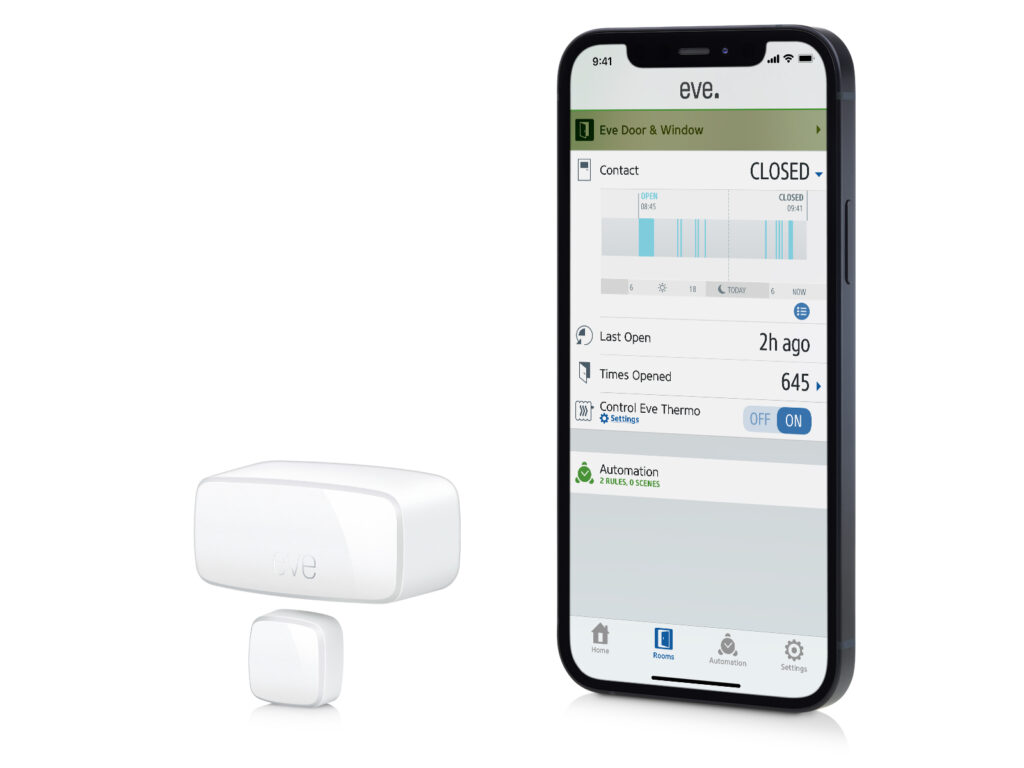 Compatible with your ecosystem
Straight out of the box, Eve accessories work with your iPhone, iPad, iPod touch, and Apple Watch.
Your HomePod, HomePod mini or Apple TV will serve as a home hub, seamlessly automating your accessories and keeping you connected while out and about.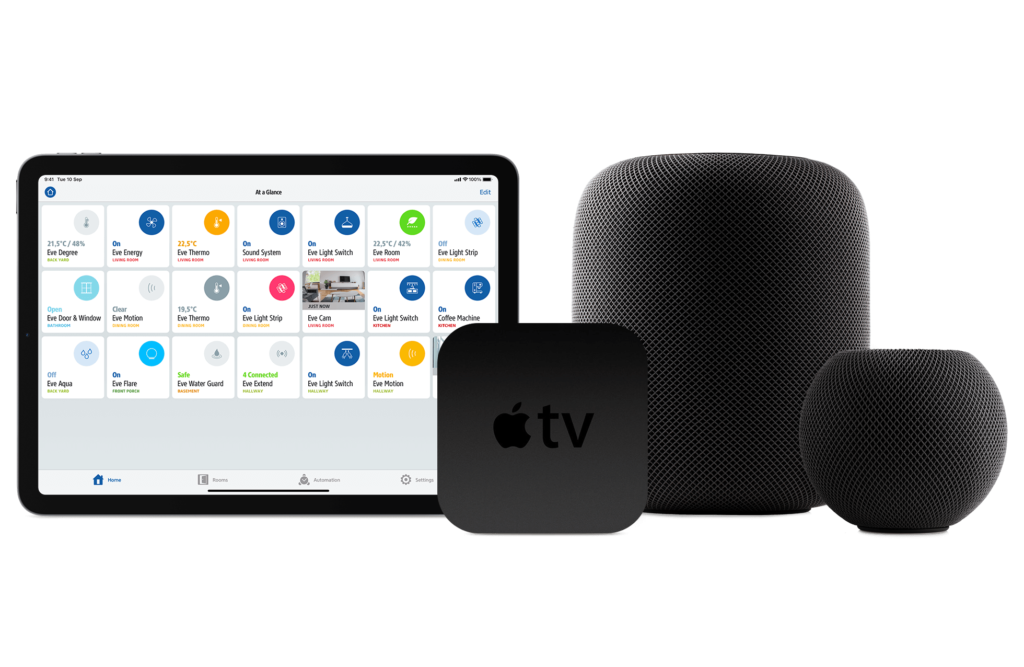 TECHNICAL SPECIFICATIONS
Power
1x ½ AA (ER14250 3.6V) Replaceable Battery
Wireless Connection
Bluetooth Low Energy

Thread
Dimensions
52 x 24 x 23 mm / 2.1 x 1.0 x 0.9 in
18 x 18 x 8 – 23 mm / 0.7 x 0.7 x 0.3 – 0-9 in

iPhone or iPad with iOS/iPadOS 14 or later
Controlling this HomeKit-enabled accessory automatically and away from home requires a HomePod or an Apple TV (4th generation or later) as a home hub
Notifications away from home require a home hub
ADDITIONAL RESOURCES