TB Stealth 600P Gen2 Wireless Headset – Gaming | PS4 | PS5 Headphones
The TB Stealth 600P Gen2 Wireless Headset is the successor to the best-selling Stealth™ 600 wireless gaming headset, dominates on PS5™ & PS4™, and features a new wireless mini-USB transmitter for a rock-solid connection.
New for TB Stealth 600P Gen2 Wireless Headset is a larger flip-to-mute mic for refined chat clarity that integrates into the headset when muted, plus uniquely re-shaped, breathable ear cushions with ProSpecs™ technology provide glasses friendly comfort over long gaming sessions.
Turtle Beach's renowned Superhuman Hearing® gives players the ultimate audio advantage, driven through precision-tuned 50mm speakers for a deeply immersive, undistorted audio experience.
PRODUCT FEATURES
100% WIRELESS
Experience crystal clear, interference-free game and chat audio with 100% wireless connectivity to your PS4™ Pro or PS4™ game console.
TURTLE BEACH VIRTUAL SURROUND SOUND
Turn standard stereo sound into virtual surround sound and immerse yourself in your games, movies and music on any platform.
SUPERHUMAN HEARING™
With TB Stealth 600P Gen2 Wireless Headset exclusive Superhuman Hearing™ sound setting, you'll have the competitive advantage by being able to hear all the subtle yet game-changing sounds, like enemy footsteps sneaking up on your six, other players reloading their weapon for an ambush, and vehicles off in the distance approaching with reinforcements.
It's vital intelligence for the split-second, life-or-death decisions that elevate great gamers above the rest.
Hear everything, defeat everyone!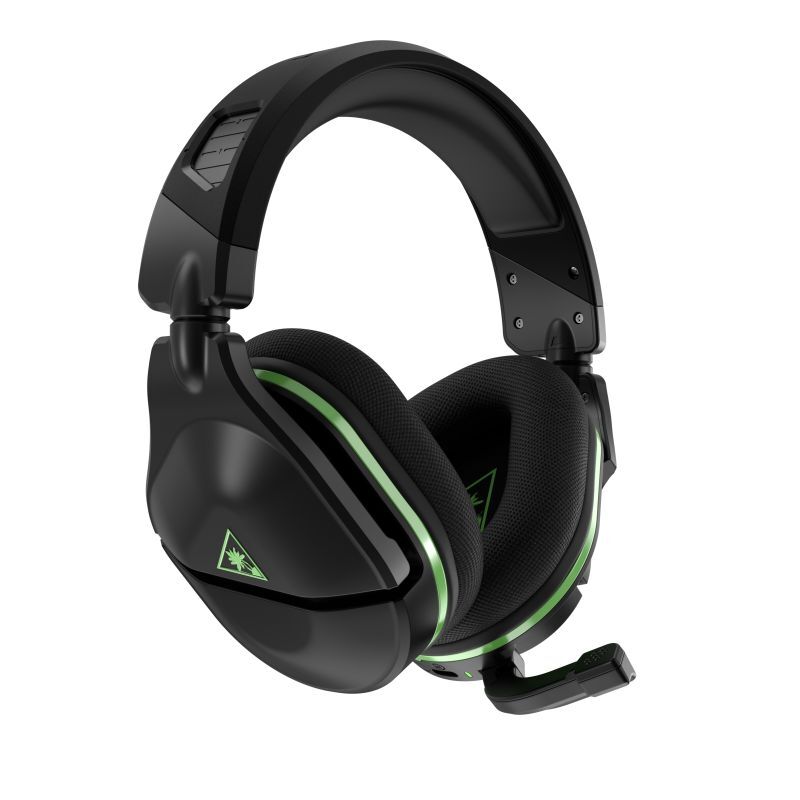 15-Hour Battery Life
An onboard rechargeable battery delivers up to 15-hours of gaming per charge, so you'll always be ready to play.
Glasses Friendly
The latest version of Turtle Beach's patented ProSpecs™ Glasses Relief System features dual-foam ear-cushions, with softer foam in the section of the ear-cushions that rests against your glasses, alleviating pressure and allowing gamers with glasses to play in comfort.
Flip-Up Mic
Turtle Beach's renowned high-sensitivity mic takes on an all new form, picking-up your voice loud and clear to ensure your commands are always heard loud and clear.
Plus, it flips-up out of the way to Mute when not in use and blends into the headset's design.
Variable Mic Monitoring
Say it…don't shout it, thanks to the ability to hear and adjust the volume of your own voice inside the headset to avoid shouting at teammates and other players.
Powerful 50mm Speakers
Hear every crisp high and thundering low with these large, powerful 50mm speakers.
Audio Pre-sets Including Bass Boost
Enhance your gameplay experience with four audio EQ pre-sets including Bass Boost, Signature Sound, Bass and Treble Boost, and Vocal Boost.
TECHNICAL SPECIFICATIONS
Colour: Black / Blue or White / Silver
Driver Size: 50mm
Hardware platform: Multi-Platform (USB)
Microphone: Yes
Audio Type: 5.1 Surround
Driver Software: TurtleBeach Audio Hub
Connectivity: Wireless
Audio Controls: Yes
Connector: USB
ADDITIONAL RESOURCES