Ventev 10000 mAh Power Bank
Combining functionality with high performance, Ventev makes the mobile experience reliable and effortless.
This Ventev 10000 mAh Power Bank features PD technology, making it a fast portable charger for the new Apple and Android devices.
The 10,000mAh size battery delivers enough power to charge your device up to 3 times in one use at anytime, anywhere.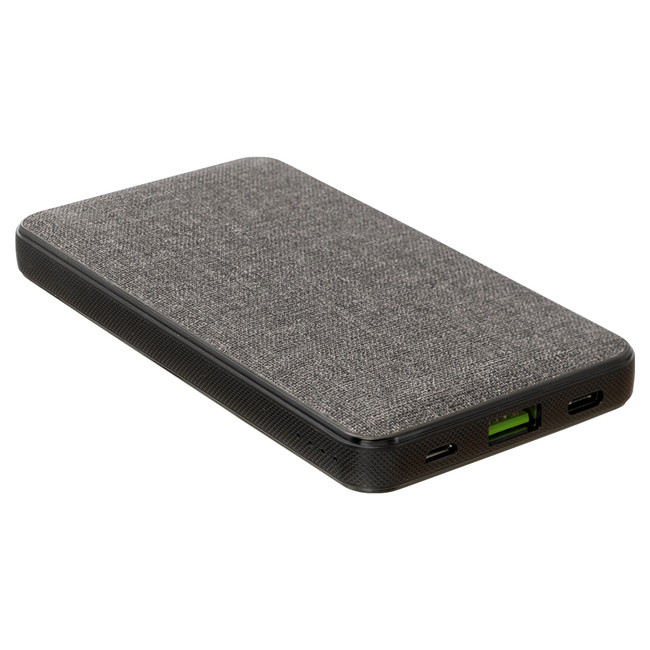 PRODUCT FEATURES
Features PD technology
Fast charger for the new Apple and Android phones
Leathered fabric-like material for a lifestyle aesthetic
Charge your device 3x
Includes USB-A and USB-C™ outputs
LED battery indicator
Power button
TECHNICAL SPECIFICATIONS
Weight 0.43 ounces
Battery Type Lithium Ion
Battery Capacity 10000 mAh
Output Current 2.1 A
Packaging Height 8 inches
Packaging Width 2 inches
Packaging Depth 2.25 inches
Output Connections USB