Ventev Apple Phone Watch Charger – Wireless Dual Charger for both your Apple Phone & Watch
PRODUCT FEATURES
With the Ventev Apple Phone Watch Charger you have one place to charge your Apple ecosystem. Charge your Apple Watch (5W) and your wirelessly enabled smartphone up to 10W.
This device features an integrated Apple Watch charger and cradle for secure charging of your Apple Watch.
ONE STOP SHOP
One place to charge your Apple ecosystem. Charge your Apple watch and your wireless enabled smartphone up to 10W. Features a cradle for your Apple Watch for secure charging and a supple cloth wireless charger on top. Includes a 5ft charging cable and Qualcomm Quick Charge 3.0 wall charger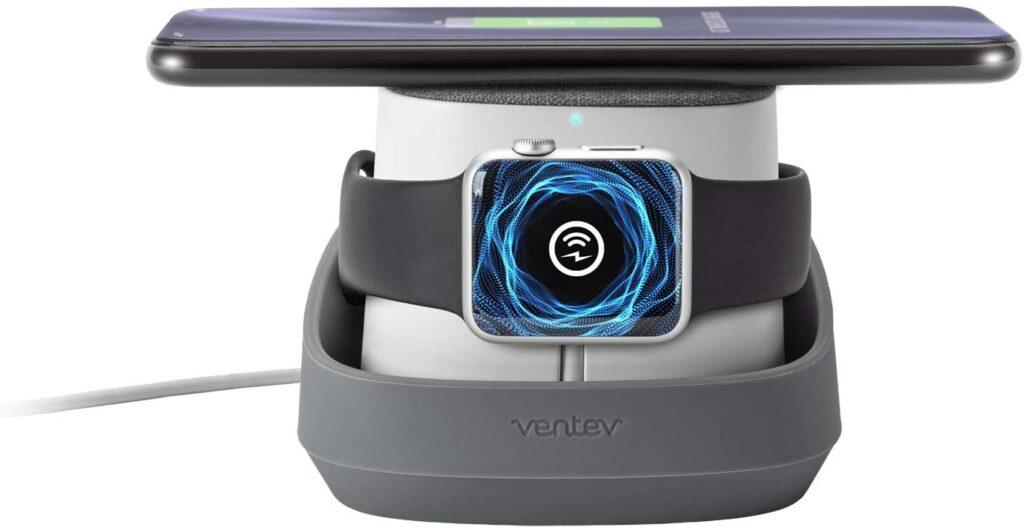 SOFT & HOMEY DESIGN
Featuring a supple cloth covering, the charge pad duo stands out from the crowd and matches other home-focused devices. The cloth covering will look great on your desk, in the kitchen, in the bedroom, or all over the house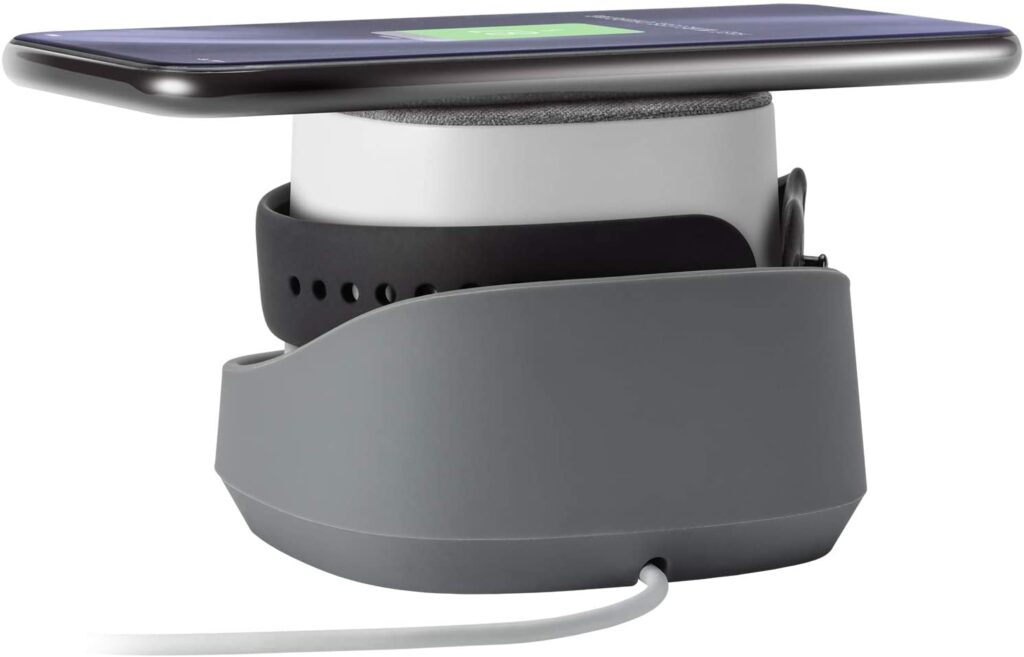 WIRELESS CHARGING
Just what it sounds like – power to your device with no cable or connector compatibility issues. Wireless charging is achieved through a base power station, charging your device simply by magnetic induction. There's a technical answer or course, but as far as we're concerned, it's magic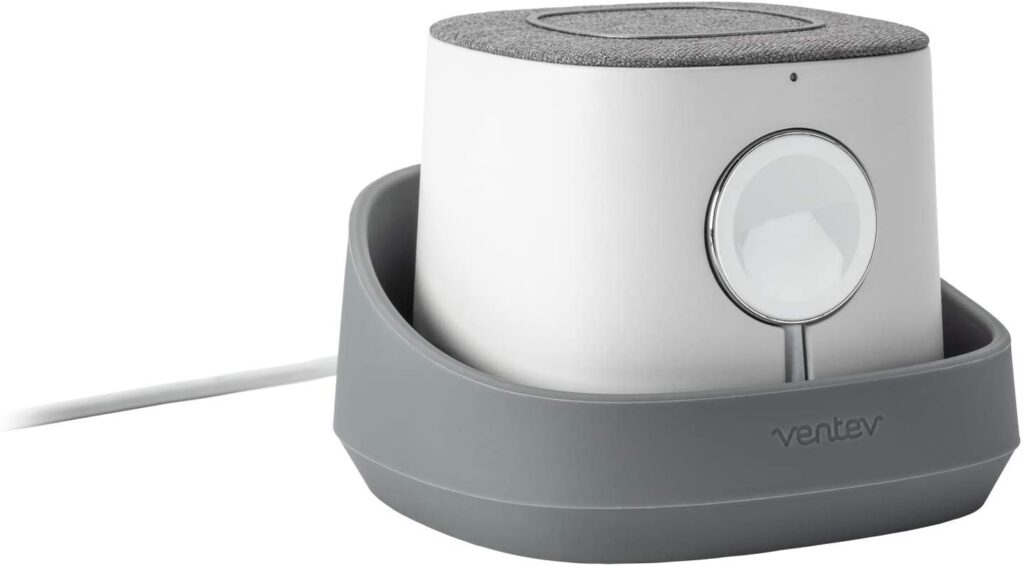 ENVIRONMENTALLY CONSCIOUS
Ventev is dedicated to creating and upholding a sustainable and healthy environment. As a part of our efforts to do so, all Ventev packaging is recyclable.
At Ventev, also restricts the use of hazardous materials, producing eco-friendly products that comply with various regulations such as RoHS, REACH, WEEE, and DOE VI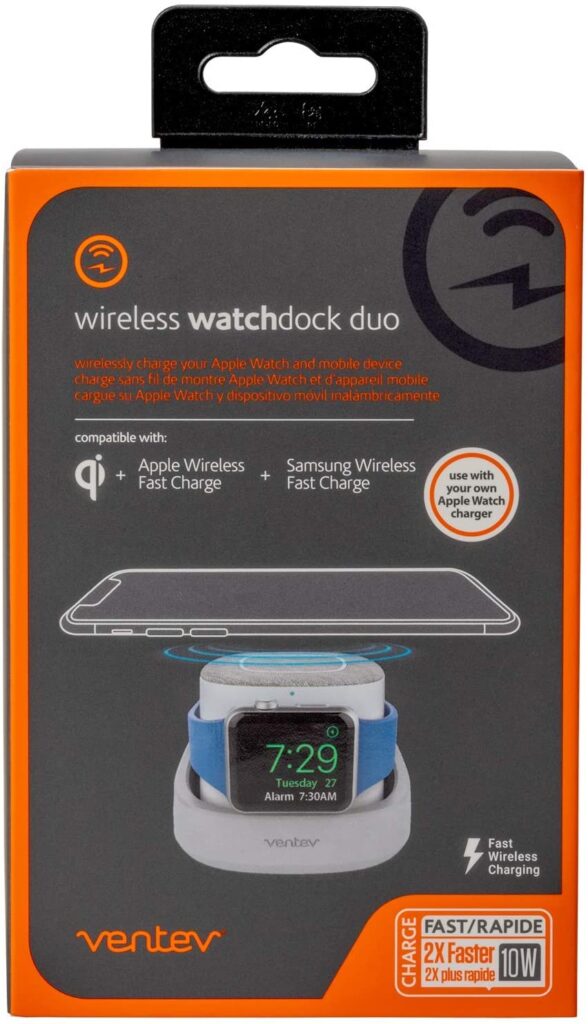 WHAT WE'RE ABOUT
Combining functionality with high performance, the Ventev Apple Phone Watch Charger makes the mobile experience reliable and effortless. Mobile devices connect us to the world around us and with the help of power and connection, we can do almost anything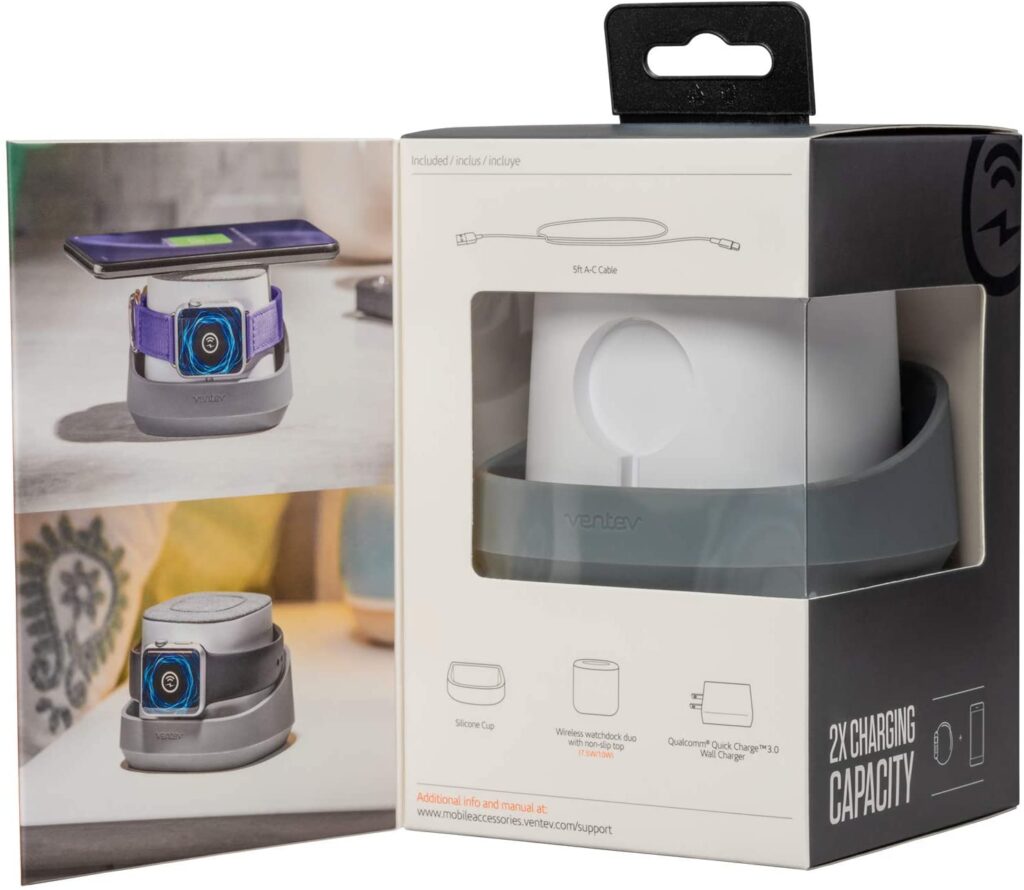 TECHNICAL SPECIFICATIONS
Features
| | |
| --- | --- |
| Output Connections | Qi Wireless |
Other
| | |
| --- | --- |
| Packaging Width | 3.75 inches |
| Packaging Depth | 6.75 inches |
| Packaging Height | 3.75 inches |
ADDITIONAL RESOURCES