Swann Wireless Intercom Doorbell and Videophone
Know who's at the door, from anywhere in your home with this Wireless Intercom Doorbell and Videophone from Swann
An easy yet effective doorway security system for any home, with battery or mains powered Doorbell & wireless video & audio communication back to the rechargeable & Portable Doorphone Handset
See, hear & speak to visitors before opening the door for complete peace of mind with the Swann Wireless Intercom Doorbell and Videophone
The sleek Swann Wireless Intercom Doorbell and Videophone unit has a built-in video camera with wide 70° viewing angle, runs off 2 x C batteries (not included) or mains power (adapter included) & easily mounts at any doorway
The stylish Videophone Handset looks like a cordless phone, sits in a Charging Base & features a 2.4" colour LCD screen, allowing you to see & talk to your visitors
The Videophone Handset is completely portable – carry it with you from room to room or out into the yard to always know when your visitors have arrived
You can expand the Swann Wireless Intercom Doorbell and Videophone with a second Doorbell Unit for another doorway, second Doorphone Handset & an electric door latch, allowing you to 'buzz' visitors in from the Doorphone Handset








Product Features:
Walk around the house with the cordless intercom
The Portable Doorphone Handset is much like a wireless phone so that you can carry it around the house and answer it from anywhere, so that don't miss out on any visitors at your door.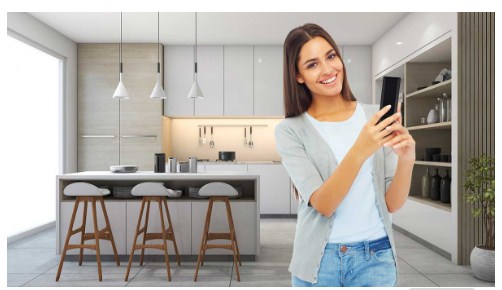 Feature-rich Portable Doorphone Handset
See & interact with your visitors with the 2.4" colour LCD display on the Portable Doorphone Handset. As it is the brains of the system, here you can set up the ringtone, ring time, volume, brightness, photo snapping settings, date & time, door unlock settings, language and wallpaper.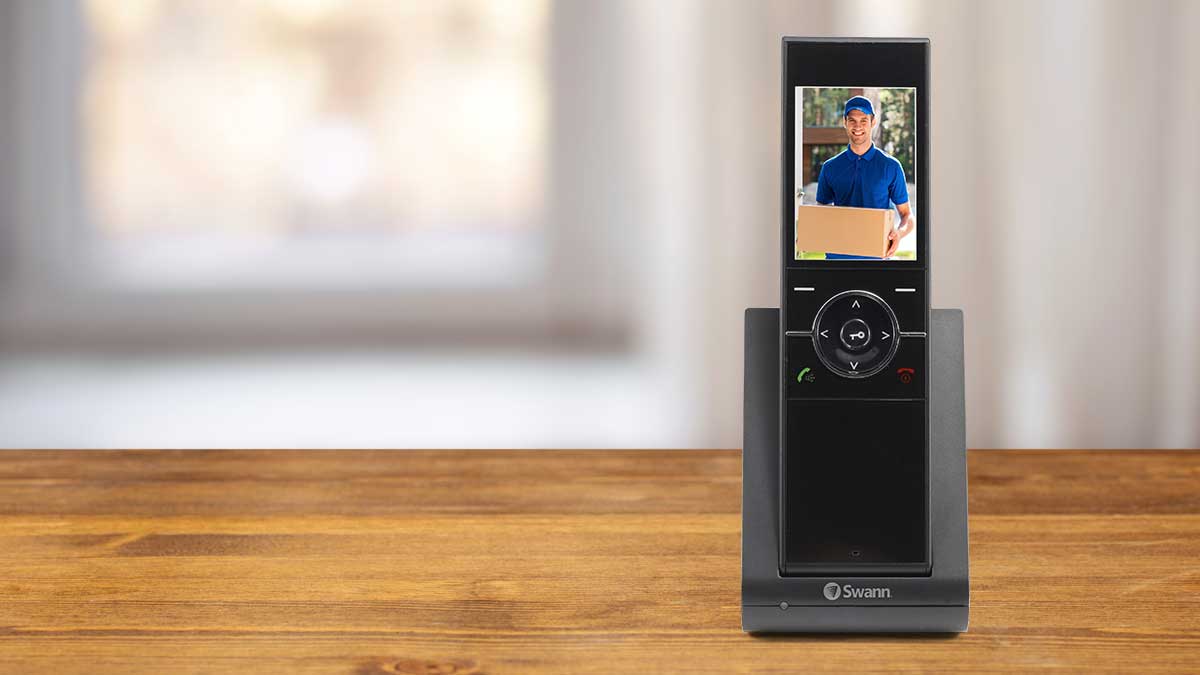 Mount the Doorbell Button outdoors, it's weatherproof
The Doorbell Button unit can be mounted outdoors, as it's got IP55 weatherproof rating so that you can count on it day and night, rain or shine, with a 25-metre Wi-Fi transmission distance to the Doorphone Handset, in unobstructed conditions.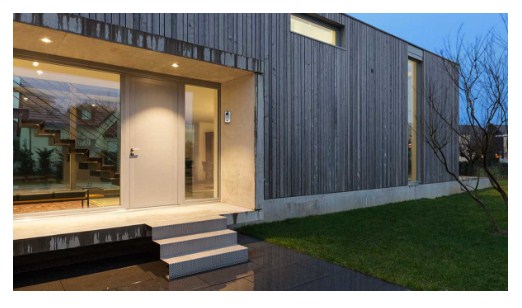 Tamper Sensor sets off an alarm
The Doorbell Button mounting plate has an embedded Tamper Sensor that detects if the Doorbell Button unit is detached from the mounting plate, and triggers the alarm on the doorbell and handset, which can be enough to deter further tampering, saving you both money and labour to reinstall the unit.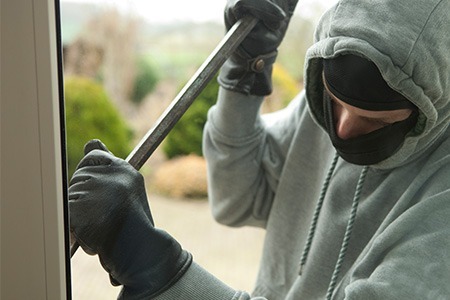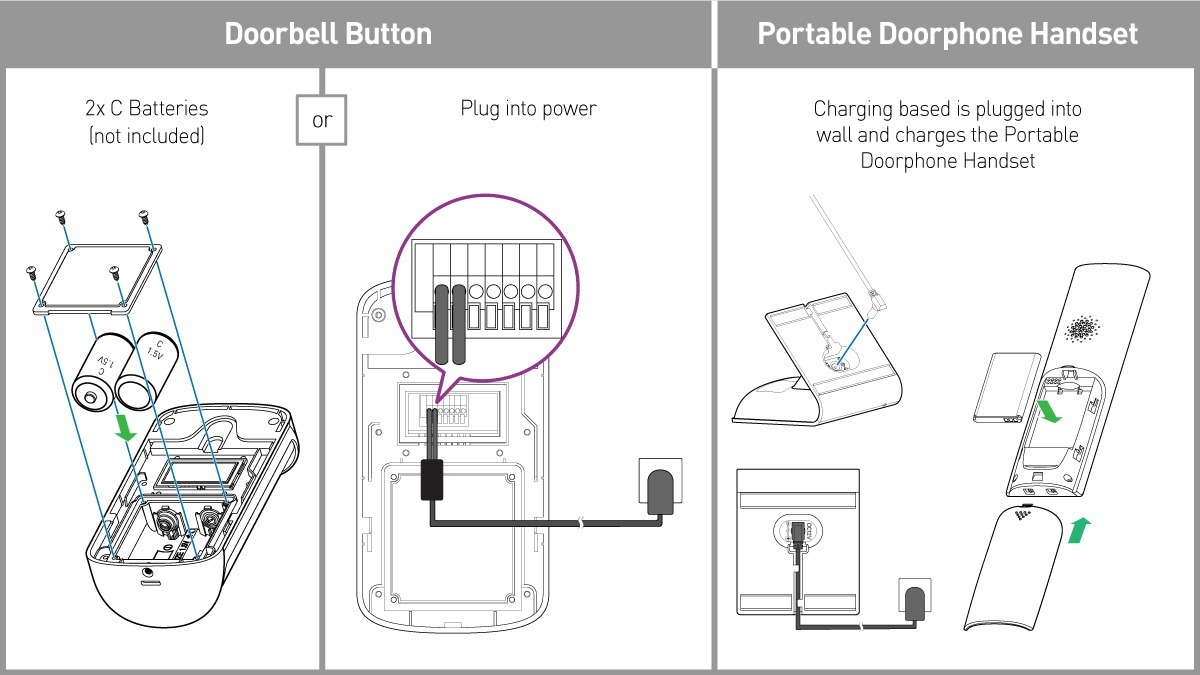 Wide 70-degree viewing angle with night vision
The super wide 70-degree field of view and the 2-metre infrared night vision will be more than enough to capture the crisp detail of anyone standing at arm's length from the doorbell. As the night falls, the camera will automatically switch to night vision with black-and-white video.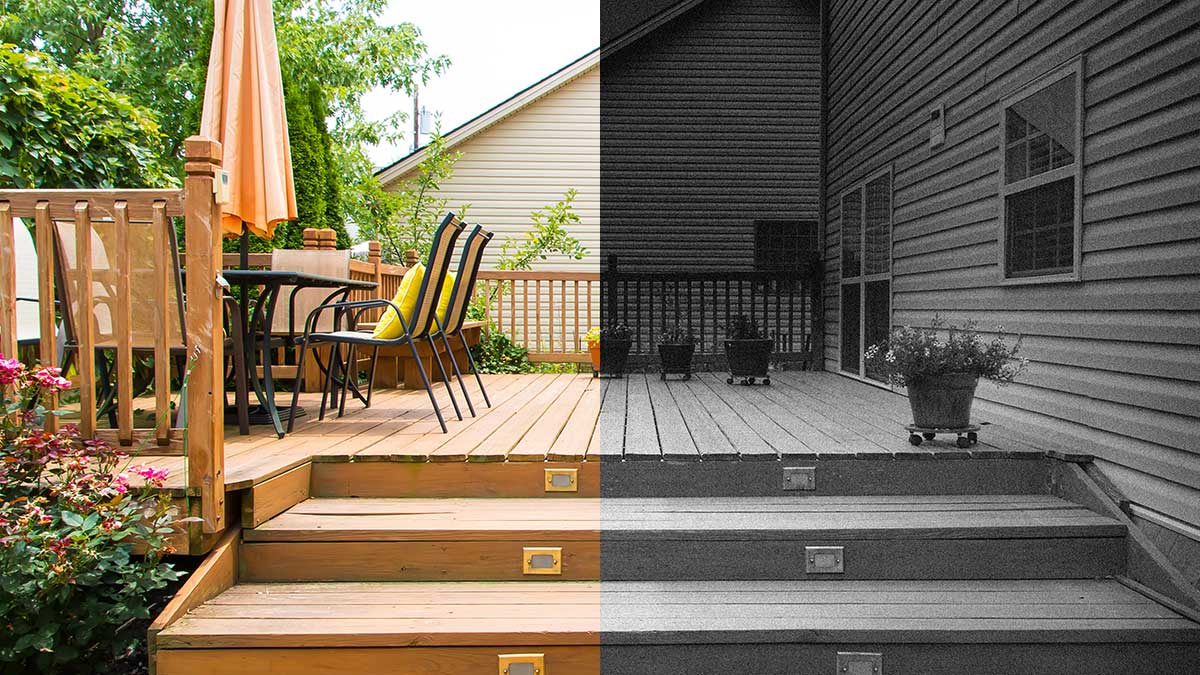 Snap photos to keep evidence
The built-in camera on the Doorbell Button Unit also allows you to take up to 100 photos of the visitors, and once you reach 100, the older photos get automatically erased by the new ones. You can even set up Auto Snapshot on the handset to have photos taken automatically each time there is an incoming call, or just take photos manually with the handset. This is a great security feature, as most burglars will actually ring the doorbell to check if anyone's home before breaking in.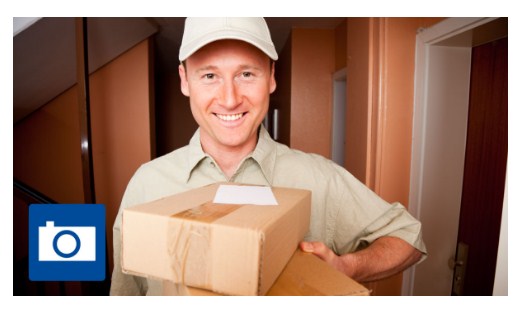 Have a peak at any time with live view
If you ever want to know what's going on at your front door, or if you hear any unexpected noises, you can have a peak at the camera at any time with live new. Just pick up the Portable Doorphone Handset and press the Mon button to start viewing with the Monitor mode on the handset's display. You can even talk back in case you see someone by your doorstep who shouldn't be there.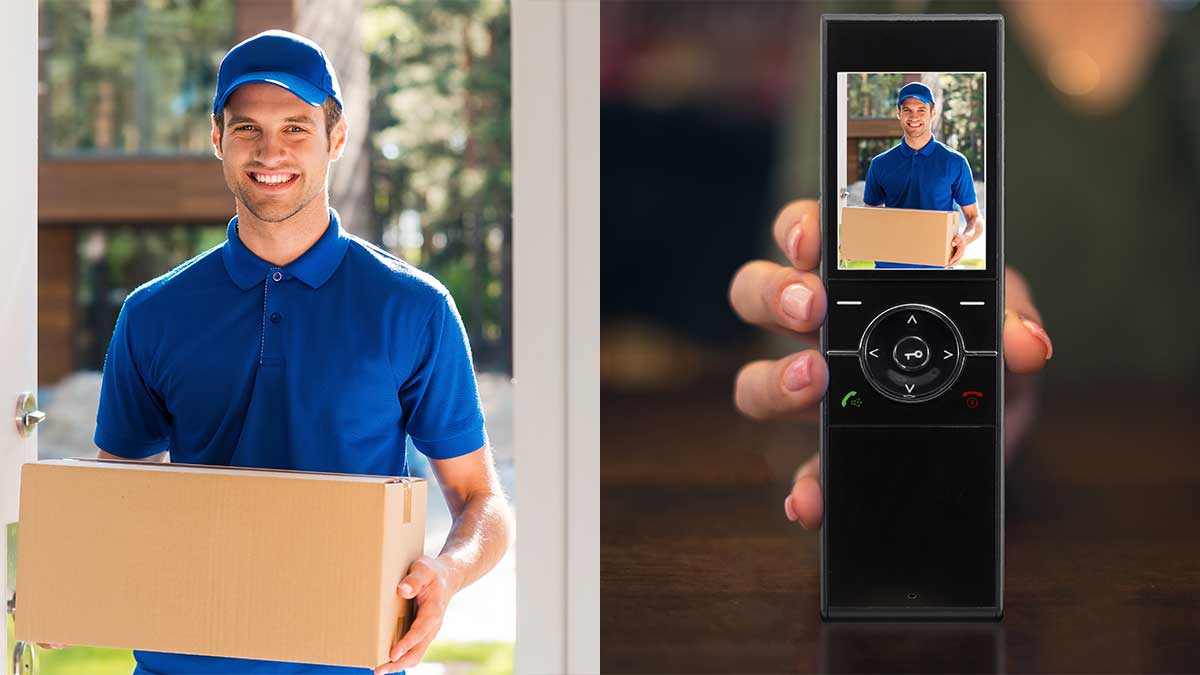 Add another Doorbell Button and/or Doorphone Handset to expand your system with the Swann Wireless Intercom Doorbell and Videophone
If you live in a big multi-storey house with a front and a back door, you may find it handy to add another Doorbell Button to another location at your home as well as another Doorphone Handset, so that the doorbell can be answered by more people from different places within the house.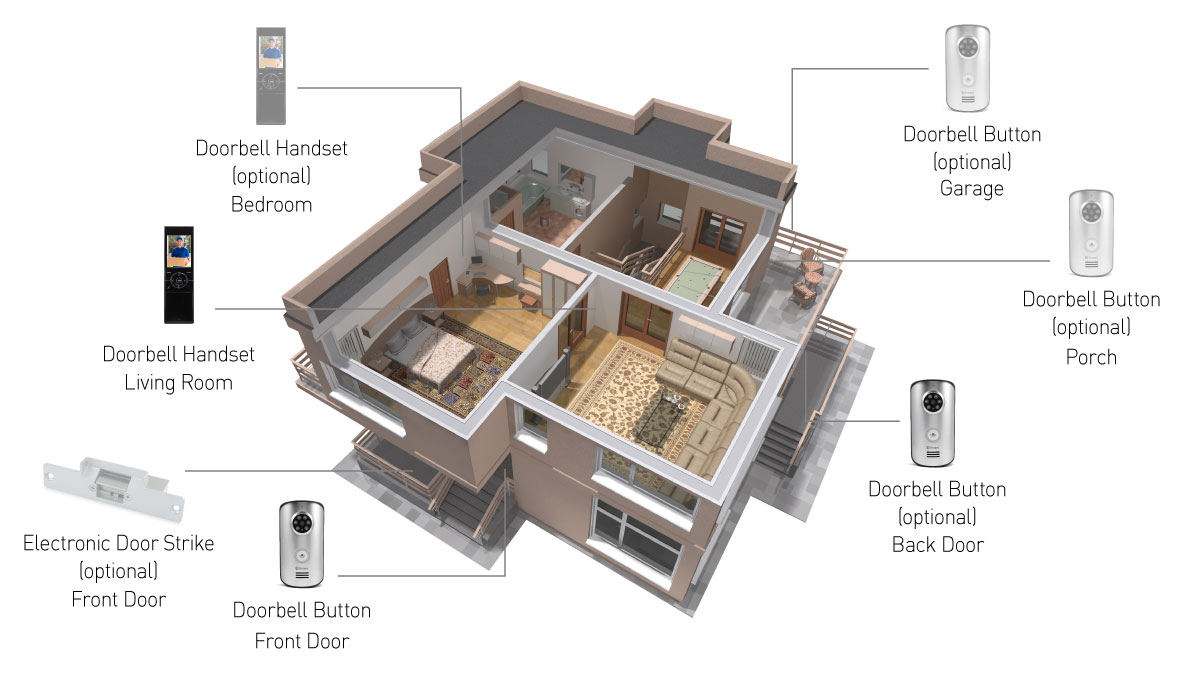 Add an Electric Door Strike to buzz people in with the Swann Wireless Intercom Doorbell and Videophone 
You can add an optional Electric Door Strike as Swann Wireless Intercom Doorbell and Videophone system is already built to support them with the physical key button on the Door phone Handset to unlock the door. Once you know the visitor is someone you trust, you can just buzz them in for them to make their way into the house.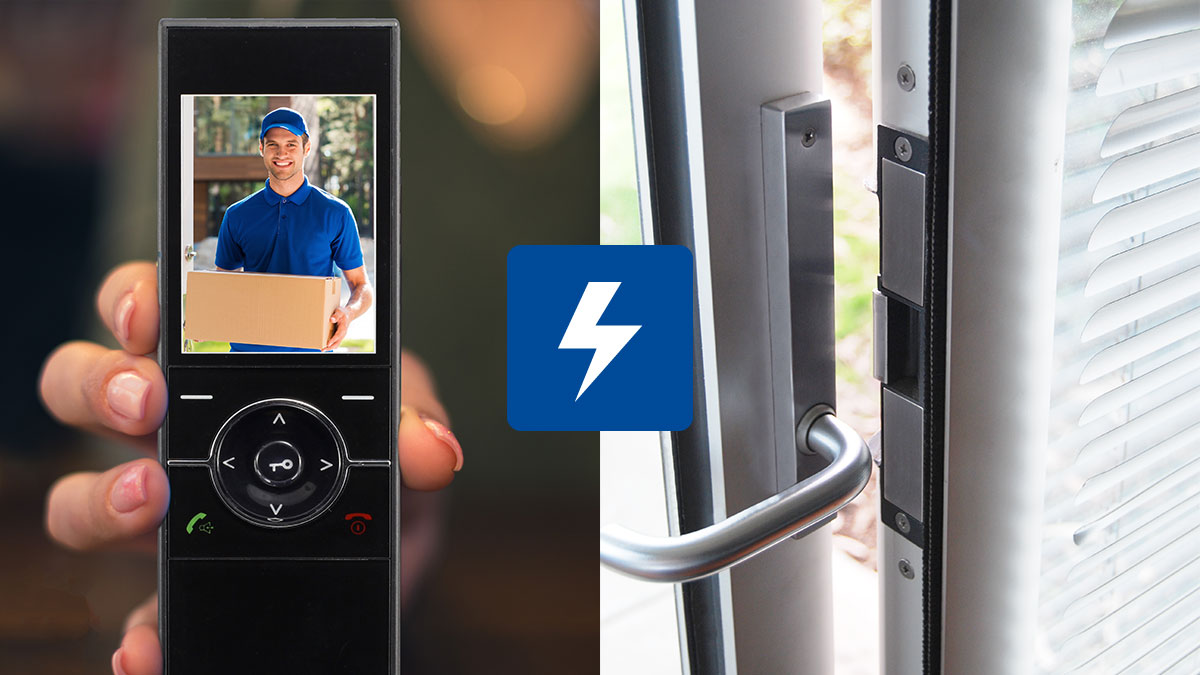 WHAT'S IN THE BOX
All items listed are new in original manufacturers packaging
★
Doorbell Unit
★
Doorphone Handset
★
Doorphone Handset Lithium Battery
★
Charger Base
★
Mounting Plate & Screws (for Doorbell Unit)
★
Power Adapters
★
Operating Instructions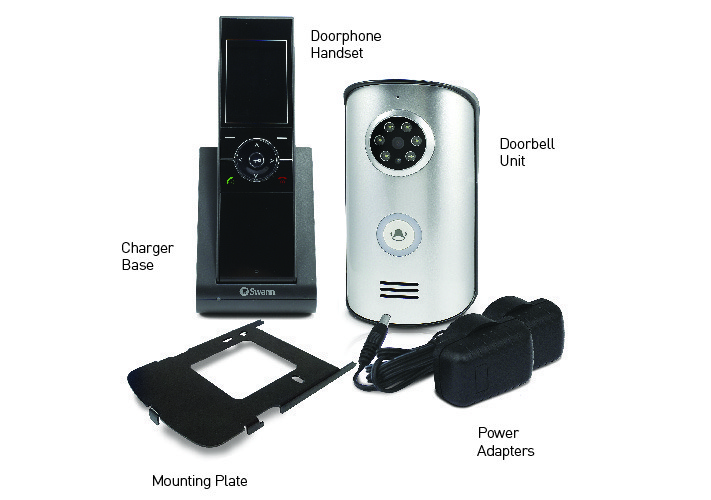 Check out the product review for this model of Intercom & Videophone unit by clicking here.
You can also check out our extensive range of other Swann Security Products by by visiting our Swann Security Products page and integrate this intercom system with other home security products from Swann Security.