Eve Aqua – Apple HomeKit Compatible Smart Water Controller
Water your garden and patio plants automatically with the Eve Aqua smart water controller.
Turn on your sprinkler when on the go using your iPhone – safe in the knowledge that Eve Aqua will take care of shutting off the water flow again.
Eve Aqua converts your regular outdoor faucet into a smart water outlet quickly and hassle-free, so your garden will stay green even while you're away.
Control with a touch, your voice or iPhone
Sure, you can water whenever you want with a touch of the onboard button – but it's all the more satisfying to control Eve Aqua with your iPhone, iPad, Apple Watch and even using Siri.
Automatic irrigation using schedules. 
This Eve Water Controller takes care of the hard task while you relax in your garden.
Simply add schedules to water automatically at regular times for a set period.
As schedules are stored directly on Eve Aqua, they can be run at any time – no matter if this Eve Water Controller is connected to your iPhone or the internet, and all without requiring a bridge or gateway.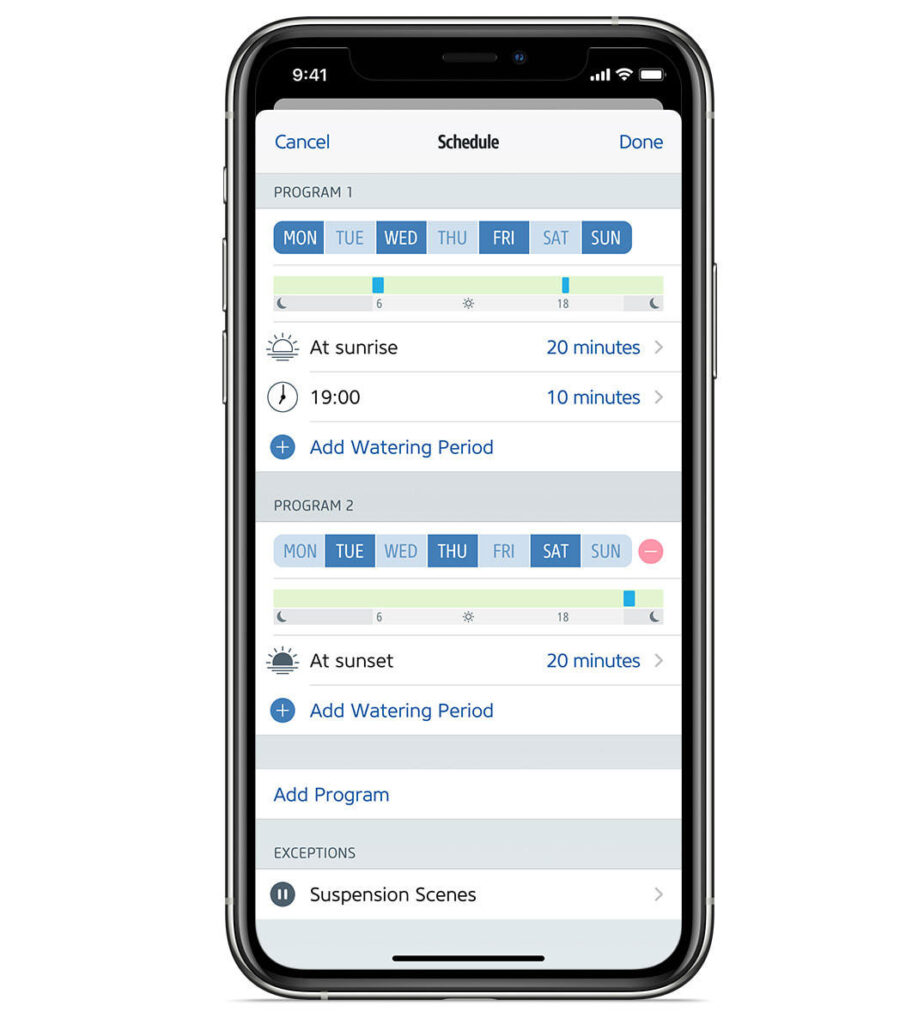 Far-reaching with a big future ahead
This Eve Water Controller supports Bluetooth and Thread, and joins the Thread network automatically.
Thread makes your smart home network more responsive, robust, and increases its reach – the only thing else you need is HomePod mini.
Thread is also a pillar of the new CHIP standard.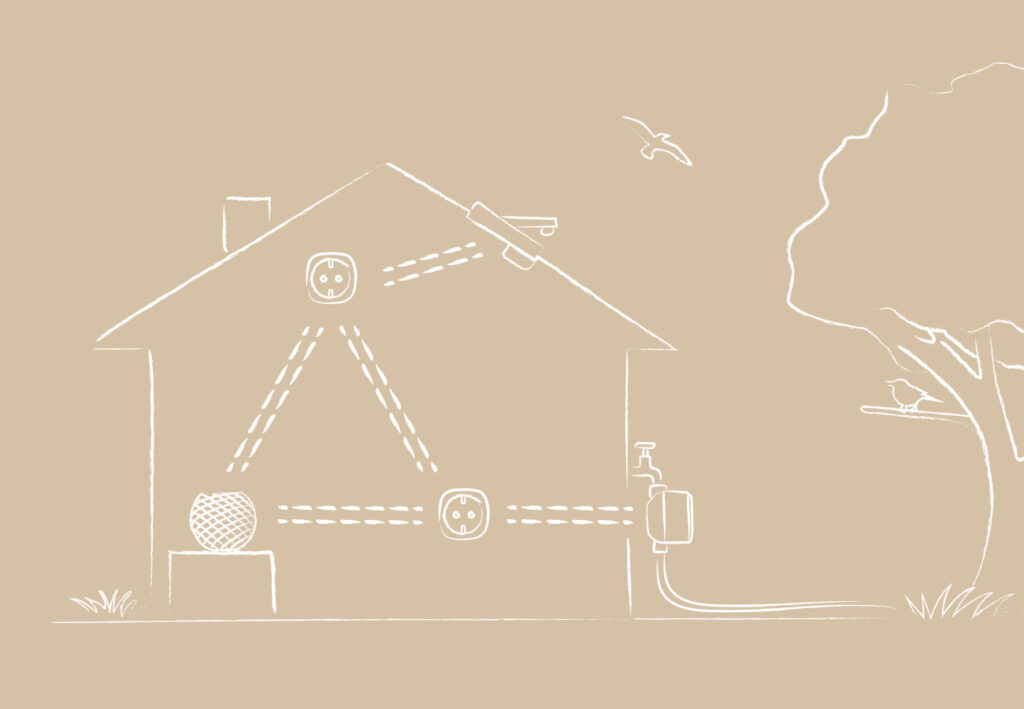 Command on demand
Set scenes in a flash via Siri, your Control Center, or Apple Watch.
Easily engage accessories using the Home app on your iPhone, iPad, or iPod touch.
Your able to see concise records, gain insights, and enjoy full control of your connected home, look no further than the Eve app.
Compatible with your ecosystem
Straight out of the box, Eve accessories work with your iPhone, iPad, iPod touch, and Apple Watch.
Your HomePod, HomePod mini or Apple TV will serve as a home hub, seamlessly automating your accessories and keeping you connected while out and about.
TECHNICAL SPECIFICATIONS
Thread
Operating Range
Pressure: Min 1 bar / 14.5 psi – Max 5 bar / 72.5 psi
IPX4 Water Resistance
UV Protection
Power
2x AA Replaceable Batteries
Wireless Connection
Bluetooth Low Energy Thread
Dimensions
94 x 123 x 80 mm / 3.7 x 5.2 x 3.1 in
ADDITIONAL RESOURCES