Eve Button – Smart Controller
PRODUCT FEATURES
The Eve Button has a simple, clean design with a silver aluminium shell and a black plastic front plate with a smooth, circular button outline that doesn't protrude at all.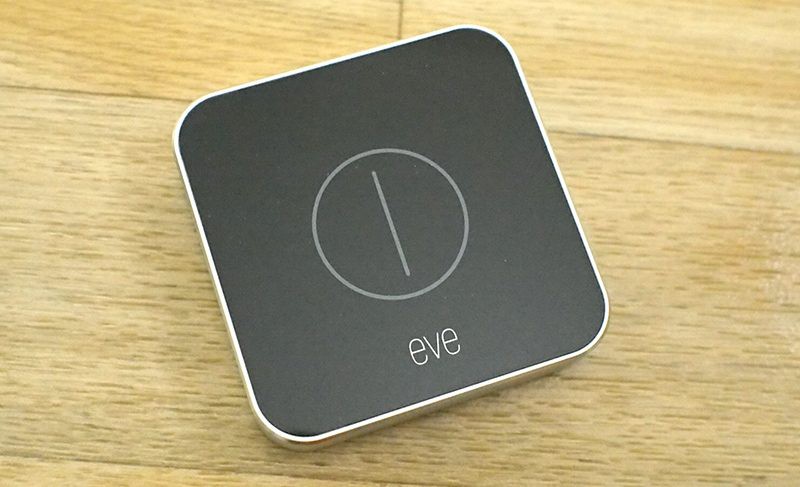 Press once, press twice, or press and hold to control a light, power outlet, or any connected device in your home.
Better yet, activate scenes in which multiple devices work in unison.
Eve Button communicates directly with your home hub, ensuring an effortless setup while eliminating the need for yet another bridge.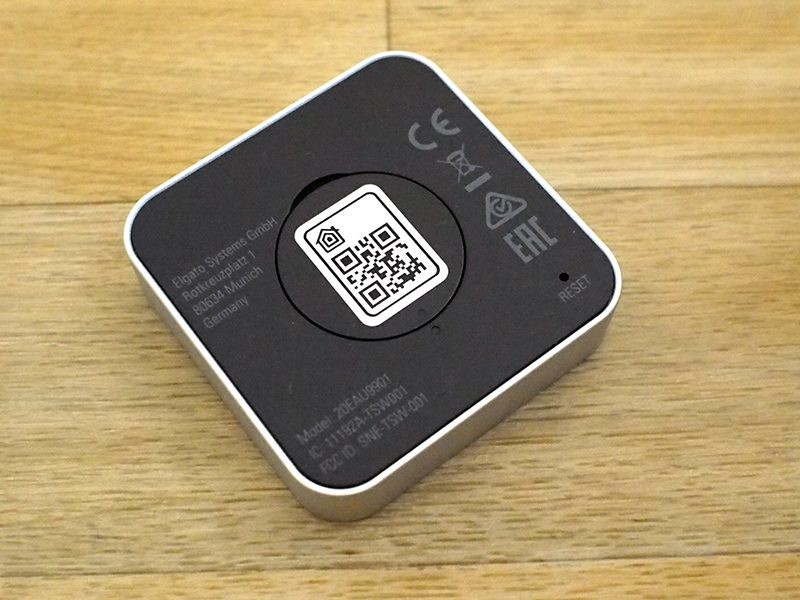 Streamline your kids' homework and bedtime routines.
Put guests in charge of lighting and entertainment, so they can feel right at home. And be sure to keep a master button, or two, just for yourself. Everyone wins.
Button up your favourite devices
Easily set Eve Button to control everyday necessities, such as a connected lamp.
Press once to switch it on.
Twice to dim it to 50%. And hold for less than a second to switch it off.
No swiping, tapping, or talking. Just instant, tactile control.
Button up a whole room
Assign three scenes to Eve Button to set the perfect mood for any occasion.
Single-press for your "Evening" scene, which shuts the shades and turns on lamps.
Double-press for your "Relaxation" scene that cues your ambient lighting along with some music. And hold to prep everything for your favourite game, movie or series.
Create scenes once. Use them as you wish.
Button up your entire home
Keep a scene handy for summer night celebrations.
Employ one to switch on selected lights as you dash out after dark.
Reserve another to shut down lamps, appliances, electronics – everything except night-time essentials – all at once.
With Eve Button, you control your connected home with ease, and it feels natural.
Command on demand
Set scenes in a flash via Siri, your Control Center, or Apple Watch. Easily engage accessories using the Home app on your iPhone, iPad, or iPod touch.
You are able to see concise records, gain insights, and enjoy full control of your connected home, look no further than the Eve app.
Eve accessories are exclusively HomeKit-enabled.
Your personal data is under no circumstances captured, saved to a cloud, or sold.
Even when accessing your home remotely via your home hub, all data is end-to-end encrypted and stored on your iPhone or iPad.
Superior privacy, advanced security, and absolute peace of mind – it's all here.
Truly smart
Equipped with Bluetooth low energy technology, Eve accessories ensure reliable operation independently of bridges.
Setup is quick and easy. Energy consumption is minimal. And accessory response time is snappy.
Compatible with your ecosystem
Straight out of the box, Eve accessories work with your iPhone, iPad, iPod touch, and Apple Watch.
Your HomePod, HomePod mini or Apple TV will serve as a home hub, seamlessly automating your accessories and keeping you connected while out and about.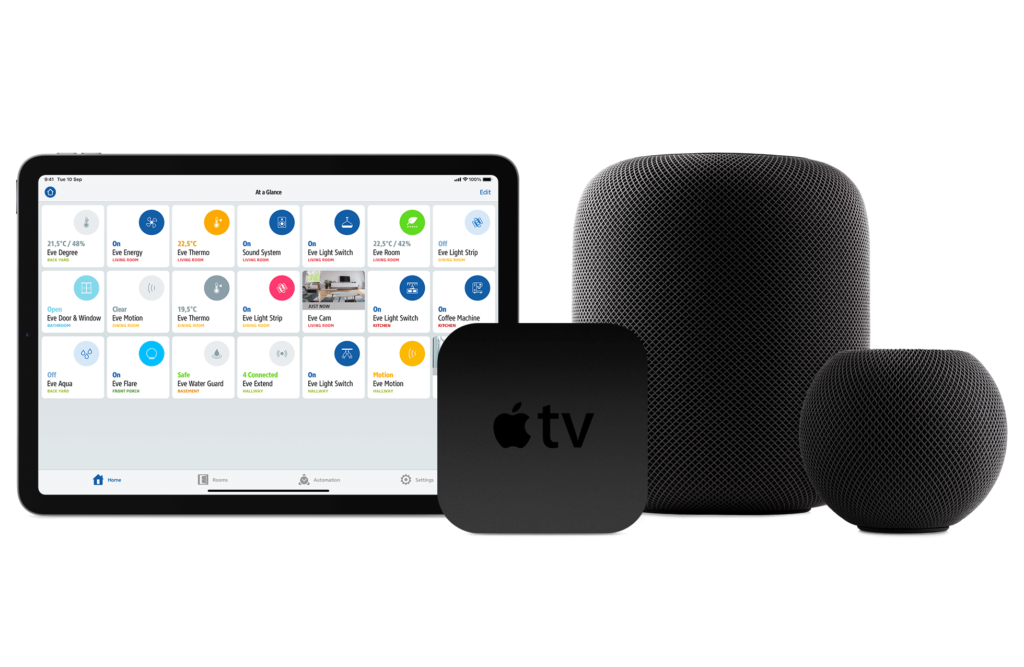 TECHNICAL SPECIFICATIONS
Wireless Connection
Power
CR2032 Replaceable battery
Dimensions
54 x 54 x 13 mm / 2.1 x 2.1 x 0.5 in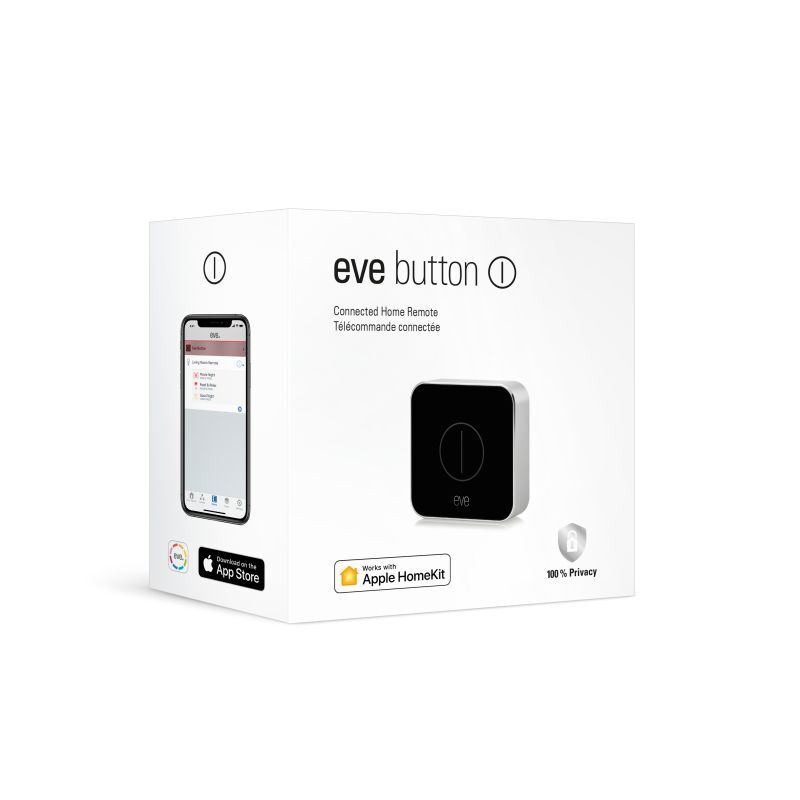 iPhone or iPad with iOS/iPadOS 14 or later
HomePod or Apple TV (4th generation or later) as a home hub
WHAT'S IN THE BOX
Elgato Eve Button
Battery
Adhesive Scene Labels
ADDITIONAL RESOURCES