Moki 2600mAh Power Bank
This Moki 2600mAh Power Bank in a black and green case is the perfect companion for backup rechargeable power for smartphones, tablets, portable computers and more.
Don't get stranded with a flat battery anymore; with these Moki 2600mAh Power Bank, you can quickly and easily charge any portable USB devices anywhere and at any time.
This easy to stow and carry Power Bank 2600 model delivers consistent a 2600mAh is an ideal capacity to take with you every day for extending the daily use portable smartphones, tablets and other devices when access to power is limited or non-existent.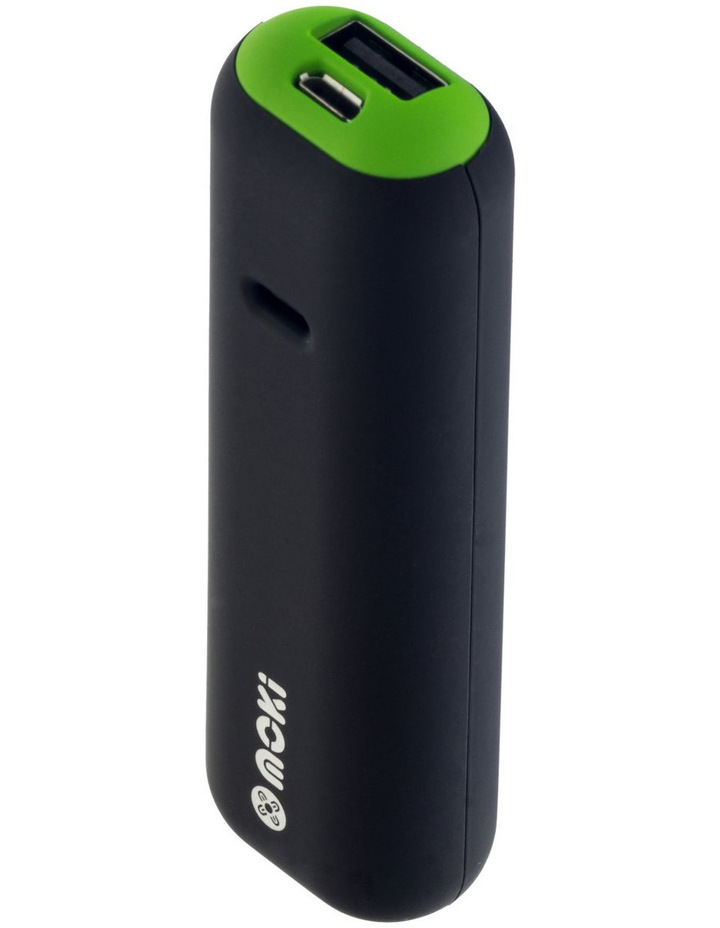 Moki 2600mAh Power Bank charge your portable USB devices anywhere, anytime. 2600mAh is the ideal capacity & size to carry with you every day for extending daily use of a smartphone when you don't have access to power.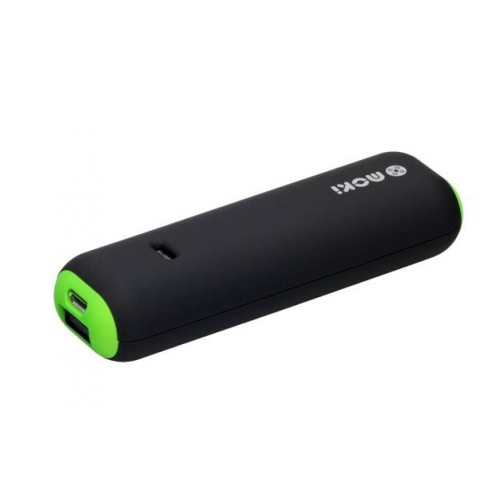 PRODUCT FEATURES
The recharge time for smartphones and fast charge devices is only two hours.
The Moki 2600mAh Power Bank has 2600mAh of power, which is an ideal size backup for rapid recharging of smartphones and portable devices when on the go.
Top up and achieve a near full-on charge from zero thanks to the highly efficient integrated Lithium-ion cell.
Each one of these MOKI power banks has been manufactured and engineered to MOKI's stringent QA manufacturing standards to guarantee performance and reliability.
Comes with a full 12 months factory warranty from MOKI for your guaranteed peace of mind.
The super compact size and curved rectangular shape make it easy to carry in your pocket or bag without overburdening the user.
The time to top-up the powerbank itself is only 3 hrs via USB.
Inbuilt overcharge protection.
High-efficiency power transfer.
Packs a big punch for such a small size of only 10.5cm long, 3.1cm wide and 2.2cm deep.
Only weighs 66grams.
Power Input/Output: 5V / 1A.
TECHNICAL SPECIFICATIONS
| | |
| --- | --- |
| Brand | Moki |
| Model | USB |
| Type | Power Bank 2600 |
| Manufacturer Code | ACC MPB2600B |
| Manufacturer Form | Office Supplies |
| Category | Power Bank Rechargers |