Eve Water Guard – Water Leak & Flood Sensor
Protect your home
Water damage negatively affects your quality of life, results in expensive repair bills and unfortunately is something that happens very frequently. Now you can protect your home against such disastrous events. Eve Water Guard detects water leaks and alerts you the moment they occur – visually, audibly and via an app on your iPhone.
Almost anything can cause water damage
According to industry statistics, about one in 50 insured homes has a property damage claim caused by water damage or freezing each year. The causes are innumerable, with many leaks going undetected for long periods. They can range from burst pipes, a leaky dishwater outlet, a loose connection under the sink, a broken washing machine, a downpour that floods the basement to an overflowing bathtub – and practically anything else in between.
Even if your rooms are fitted with water detectors – instead of monitoring large areas, the spot-based detection of many devices mean the issue is detected either too late or not at all.
Water damage has catastrophic consequences
Water damage causes all sorts of trouble, with loud dehumidifiers and pumps significantly impacting quality of life. If you fail to spot a leak, it can lead to mold which will wreak havoc on your health. Your furniture and possessions will also be affected, resulting in you needing to spend a lot of money on extensive and costly renovations. Say goodbye to this hassle, and protect yourself and your home with Eve Water Guard.
Identify water damage immediately
If water leaks out, you'll need to act swiftly to prevent worse damage. Eve Water Guard will alert you immediately with its 100 dB siren and red flashing warning light – and also notify you via iPhone, iPad, and Apple Watch. And if you've got a home hub – such as an Apple TV, HomePod or HomePod mini – you'll also get notifications when you're away from home.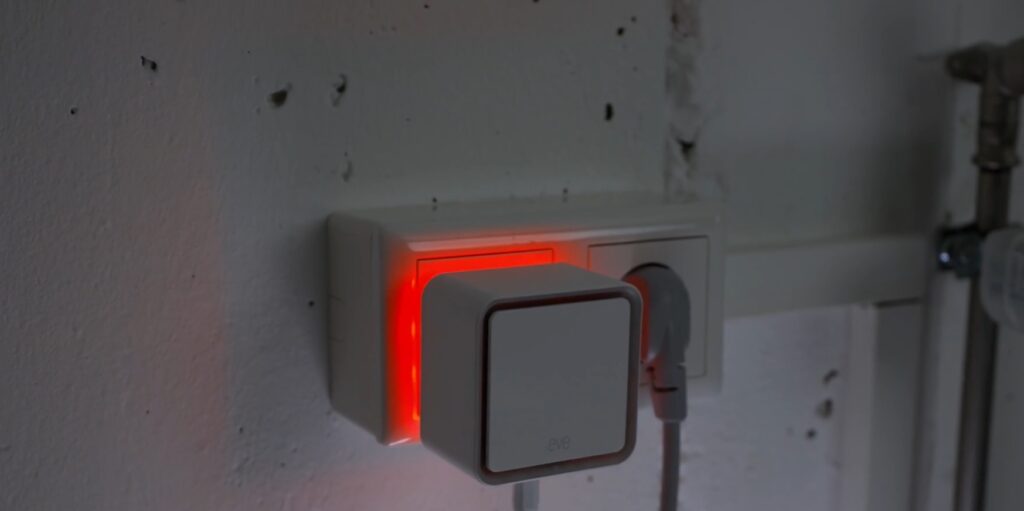 Wide-area monitoring
Compared to other devices with spot-based detection, Eve Water Guard monitors large areas of your room thanks to its supplied 6.5 ft / 2 m sensing cable that serves as a full-length sensor – and if that's not enough, you can extend it up to an incredible 490 ft / 150 m. This means that every nook and cranny of your room is monitored, leaving nowhere for water to leak out or pool undetected.
Peace-of-mind protection
The Eve app reminds you at regular intervals to check that Eve Water Guard's working perfectly – with a soft alarm that's gentle on the ears. And if the siren is triggered, you can mute Eve Water Guard via your iPhone even if you're away from home, provided you have a home hub.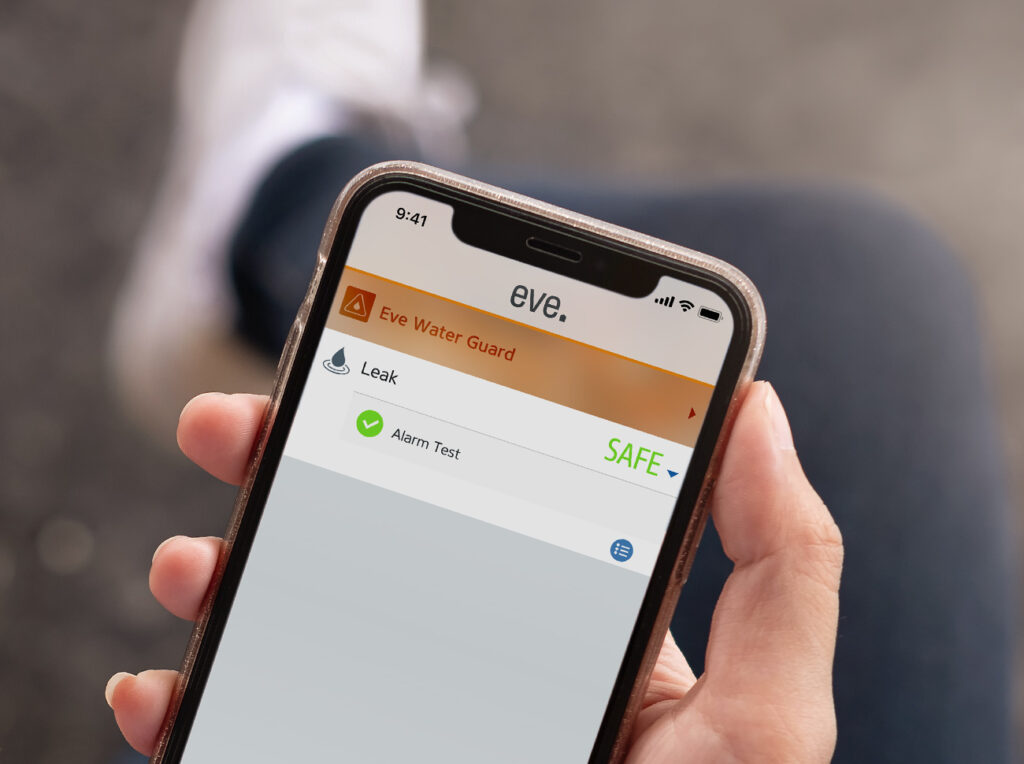 Really smart
In case of an alarm, your HomeKit accessories all work in concert. Create a scene in which Eve Energy switches off your washing machine to stop even more water flooding out. Or use AirPlay 2 to sound an additional alarm on another floor. Now it won't matter where you are at any given moment – your home hub, Apple TV, HomePod or HomePod mini, makes all this possible.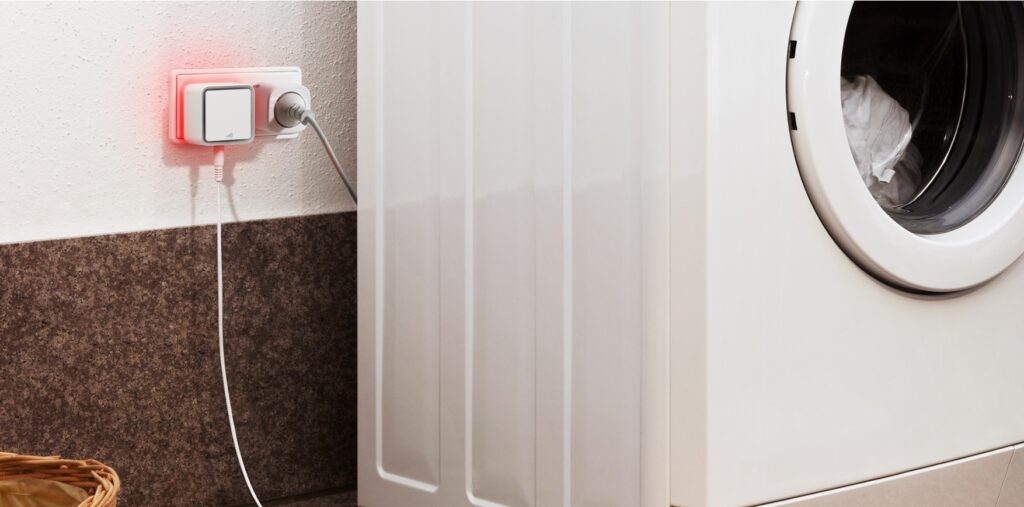 Command on demand
Set scenes in a flash via Siri, your Control Centre, or Apple Watch. Easily engage accessories using the Home app on your iPhone, iPad, or iPod touch. And to see concise records, gain insights, and enjoy full control of your connected home, look no further than the Eve app.
Compatible with your ecosystem
Straight out of the box, Eve accessories work with your iPhone, iPad, iPod touch, and Apple Watch. Your HomePod, HomePod mini or Apple TV will serve as a home hub, seamlessly automating your accessories and keeping you connected while out and about.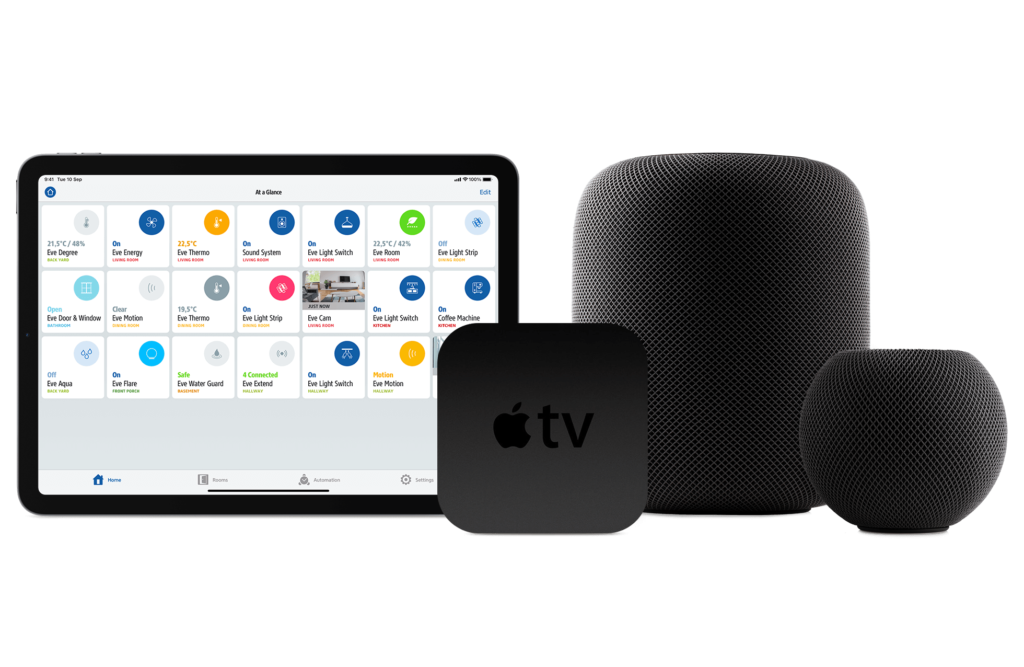 TECHNICAL SPECIFICATIONS
Power
100-240 V~, 50/60 Hz, 50 mA
Wireless Connection
Dimensions
65 x 65 x 45 mm (excl. plug)
Compatibility
Australia: Type I sockets (AS 3112)
Smart Device: Apple iOs
WHAT'S IN THE BOX
Eve Water Guard Unit
200 cm sensor cable