Interfree Clever Cube Zigbee Smart Hub
The brain of the interfree's intelligent network
The Interfree Clever Cube Zigbee Smart Hub is the brains of Interfree's smart automation system. For apartments/ townhouses that need minimal computer connectivity, Clever Cube is an ideal solution.
The Interfree Clever Cube Zigbee Smart Hub is a centralised network agent who manages all of the communication between Interfree devices and the Android / IOS mobile application of Interfree, using an active Internet connection via LAN.
CENTRAL NETWORKING AGENT
The Interfree Clever Cube Zigbee Smart Hub is at the core of Interfrees Premises Solution and links all other components together. The smart gateway collects and analyses data from other Interfree devices and connects them to each other, therefore creating an efficient and interconnected system.
KEEP YOUR INFORMATION AND DATA PRIVATE
We ensure that all of your data and information remains completely safe and private via 7 layer maximum server protection. All application data and passwords are fully encrypted so that only you have access and control over your premises.
24/7 NETWORK EFFICIENCY WITH ZIGBEE
Zigbee utilises mesh networking technology which ensures efficient and continued operation of Interfrees entire smart solution. All devices will communicate and work together seamlessly and efficiently without delay. Zigbee plugs and switches that act as Zigbee repeaters can be added which will extend the range of network as far as you need.
INCREDIBLE PERFORMANCE
Equipped with a range of powerful components, Clever Cube can do it all for you, regardless of the size of your premises or how complex your system is.
NO INTERNET CONNECTION – NO PROBLEM
The Interfree Clever Cube Zigbee Smart Hub technology in order to communicate with your devices, even without an active internet connection. All device functions and activities are conducted locally through the Clever Cube, ensuring that your smart premises system is completely secure and protected from external interference, unlike Cloud2Cloud or Wi-Fi based devices. If your internet disconnects, all automation will continue and this is the true power of using a mesh network such as Zigbee controlled via a smart gateway rather than solely relying on standalone Wifi smart home products.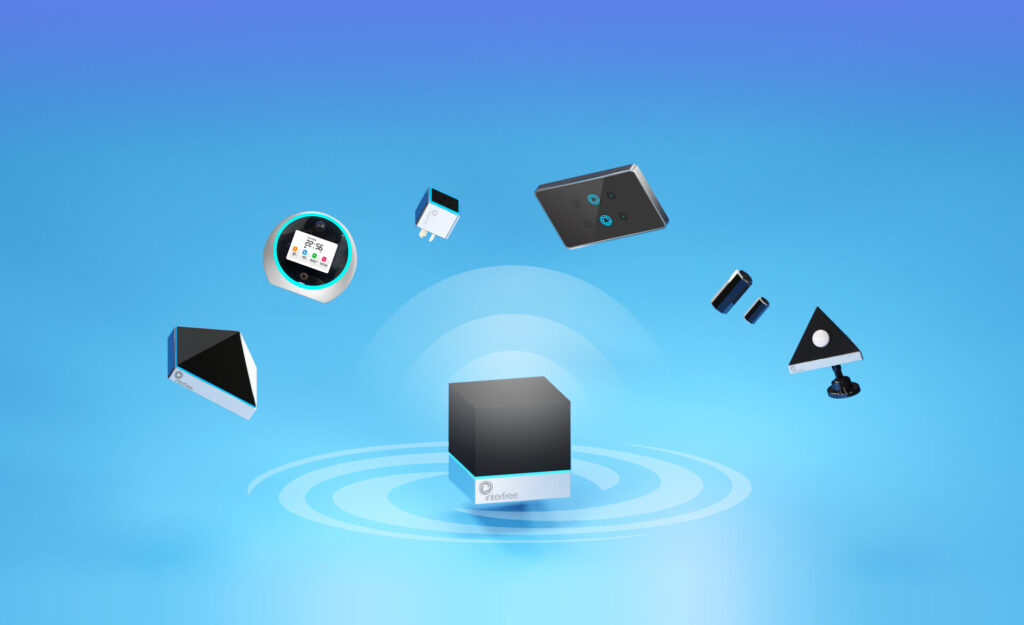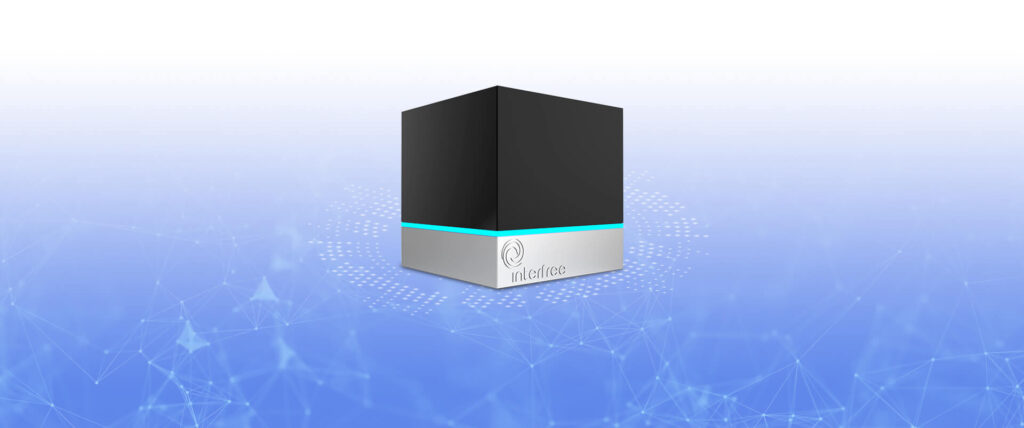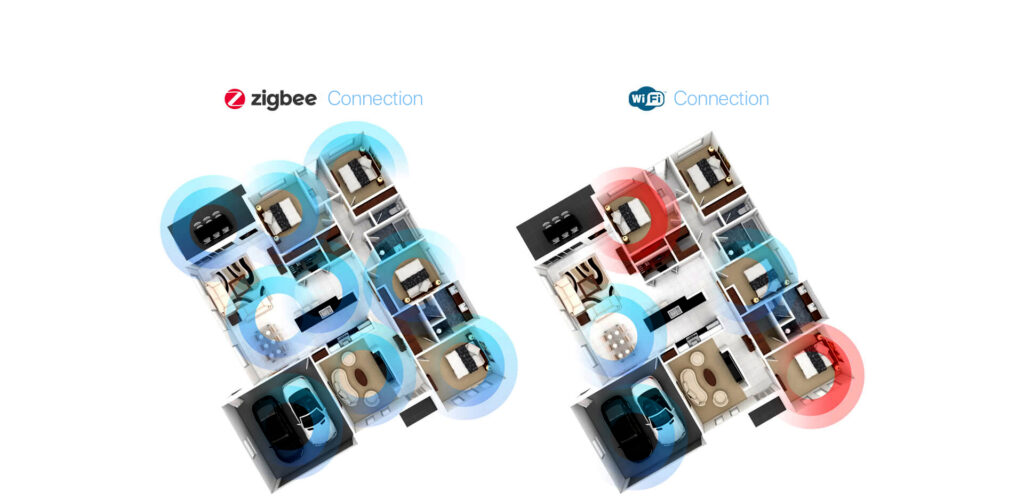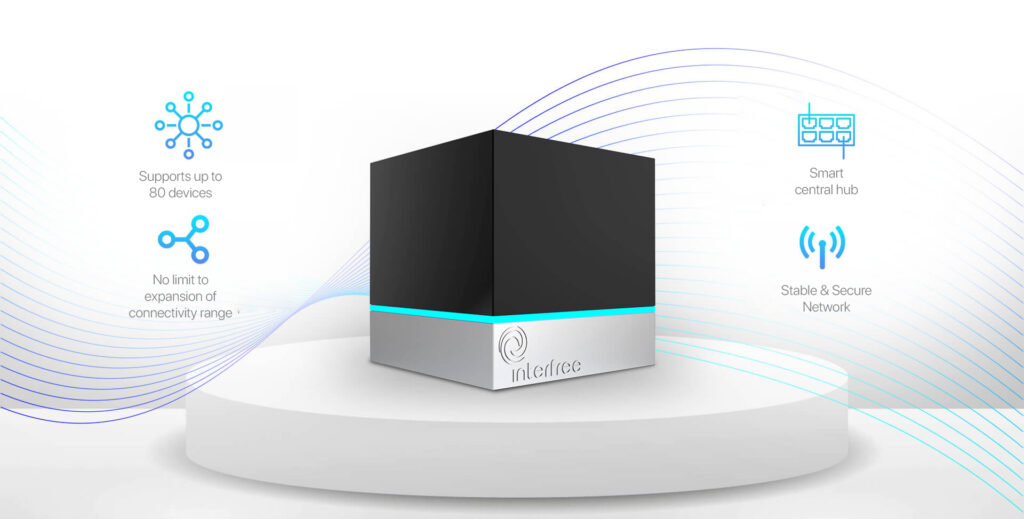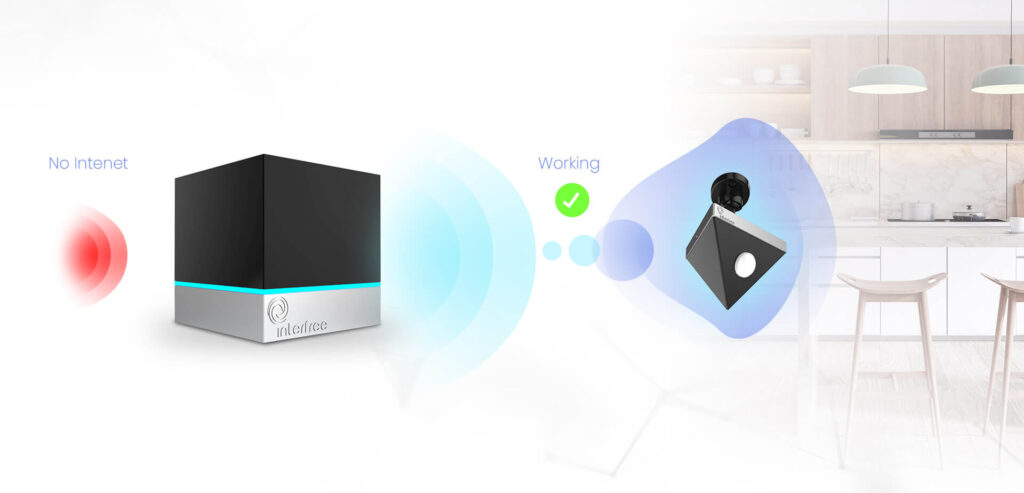 PRODUCT FEATURES
Australian standard certified.
Easy QR code installation.
Complete secured and stable connectivity.
Supports OTA firmware updates.
Various devices: You can connect various devices with our Interfree Clever Cube Mini Gateway in order to make your home smart.
Application controls: Access anywhere, leave the device ON? Turn them off from anywhere using the Interfree's mobile application.
Geofencing: Set location triggers so that your devices turn on automatically when you enter your premises.
Set scenes and automation rules.
Fully support IFTTT.
Automated appliance control.
Compatibility with platforms: Android, Apple, Google home, Alexa.
Complete router feature.
Automation rules work without internet connection.
SPECIFICATIONS
Colour:
Black and White
Power Source:
AC
Voltage:
5V/1A
Wattage:
0.13W
Working Temperature:
-20C~60C
Standby Power Consumption:
2W
Maximum Zigbee Terminal:
80
Protocol Zigbee:
2.4G
QR Code Networking.
Open WRT, Automation Works Without Internet.
With Router Feature
ADDITIONAL RESOURCES
Please Note this Smart Gateway will not control and act as a hub for other brands of Zigbee Smart Home Automation products. This smart gateway only connects with other Interfree Zigbee & Wifi products that we offer in our store.