Reolink 4K PoE 8CH NVR 2TB HDD Security Recorder – Surveillance Camera Recorder to support 8 Reolink IP Cameras
24/7 Continuous Recording
If you want 24/7 video recording or if you have multiple IP cameras to manage, this Reolink 4K PoE 8CH NVR 2TB HDD Security Recorder is your best choice.
Pre-installed 2TB HDD for 24/7 recording and monitoring.
Support all cameras recording at the same time (up to 8 cameras).
If you want a longer recording, try motion detection recording, which will trigger recording only when motion is detected.
Allow you to install an external hard disk drive via e-SATA for more storage (up to 4TB).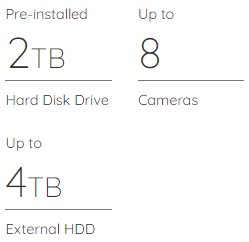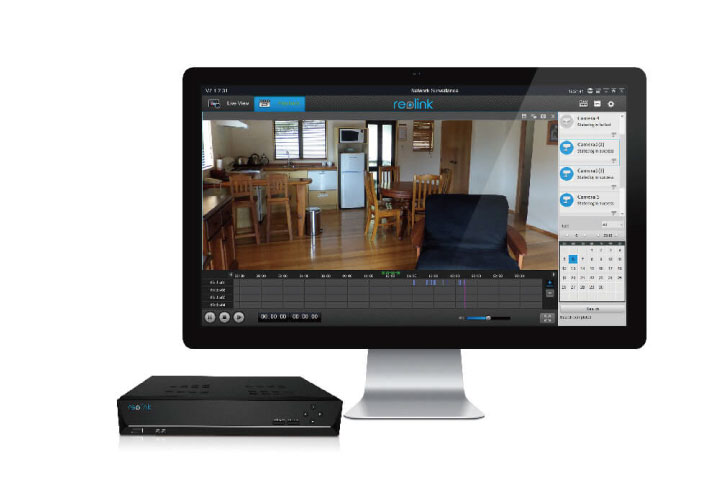 Customise Your Own Security Camera System
Reolink 4K PoE 8CH NVR 2TB HDD Security Recorder works perfectly with all our IP cameras – including 4K, 5MP, and 4MP PoE/WiFi cameras – for 24/7 recording, live views and more features.
Apart from this NVR, you can choose up to 8 cameras to build your own video surveillance system.
* The Reolink NVRs are designed for Reolink security cameras ONLY.
* The old version of RLN8-410 doesn't support person/vehicle detection.

 IP66 Certified Weatherproof                   

 With Audio (Mic) (Optional)
PoE — Easy Setup & Real Plug and Play
A real plug and play network video recorder!
This Reolink 4K PoE 8CH NVR 2TB HDD Security Recorder features PoE (Power over Ethernet), with a single network cable connecting each of your IP cameras to the NVR for both power supply and video signal transmission.
Easy wiring – the wiring process can't be simpler for DIY enthusiasts.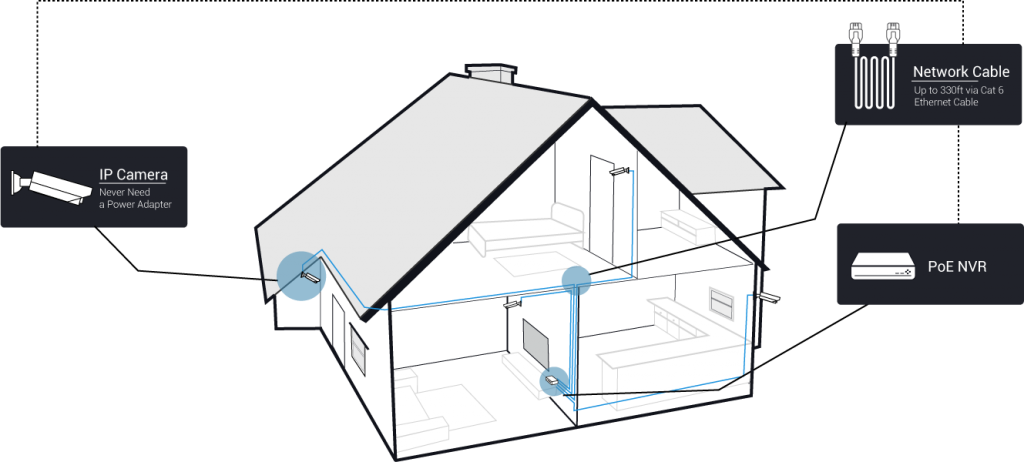 Compare with the Non-PoE System
Local and Remote Access & Control
For local access and control Connect the system to a monitor or an HD TV.
For remote access and control use the free Reolink App on a mobile device, Reolink Client on a computer or via web browsers.
More Features
Use this Reolink 4K PoE 8CH NVR 2TB HDD Security Recorder with Reolink PoE cameras and you can get a professional, reliable, and DIY security camera system.
You can playback any recorded video, back up local data, and do more.
For more features, refer to the RLK8-410B4 NVR security system.
PRODUCT DETAILS:
Features: Remote Access APP ( iOS & Android )
Connection Type: Wired – Ethernet IP Cat5e/6 NVR System
Recorder – Video Inputs: 8 Ethernet RJ45 Sockets PoE
Recorder – Display Resolution: Up to 4K with full 8MP cameras
Recorder – Hard Disk Drive – Included: 2TB Installed Drive
Surveillance Technology: IP Network
Camera Style: Reolink PoE NVR Surveillance Security Recorder
What's in the Box:
1 x RLN8-410
1 x NVR Power Adapter
1 x HDMI Cable
1 x USB Mouse
1 x Quick Start Guide
1 x 1m Network Cable