Chuango 2Pk RC527 Remote Controls
PRODUCT FEATURES
The Chuango 2Pk RC527 Remote Controls are for use with any of the Chuango Wireless Home Security Alarm systems.
This twin pack of slide-cover remotes is a handy option if you need an extra couple of remote controls for arming and disarming your Chuango wireless alarm.
The slide-cover will protect the buttons from being accidentally pressed.
The RC-527 remote has four buttons. Arm, Home Arm, Disarm and SOS.
The SOS button acts just like a panic button and will trigger your wireless security alarm in an emergency situation.
The SOS function will work even if your alarm system is armed or disarmed.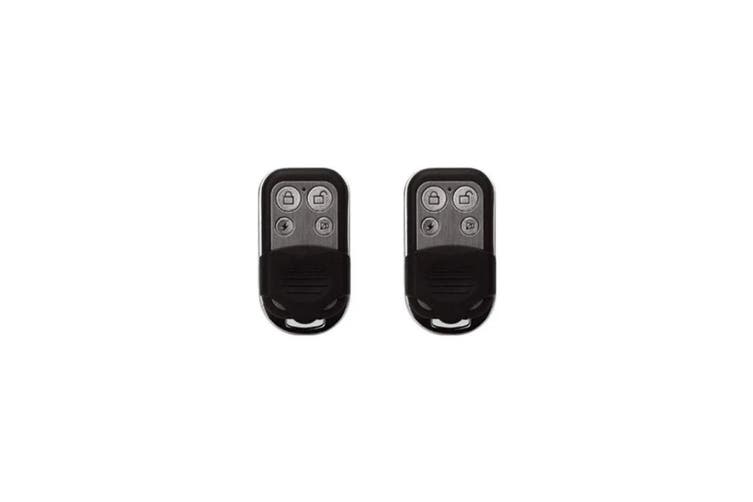 TECHNICAL SPECIFICATIONS
| | |
| --- | --- |
| Model | RC-527 |
| Wireless Working Frequency | 433MHz Approved for AU & NZ |
| Wireless Transmission Range | Approx. 20 metres through two walls |
| Size | 3.3cm x 5.8cm x 1.5cm |
| Weight | 30 grams |
| Battery Type | 1 x 27A |
| Battery Life | 3 years |
ADDITIONAL RESOURCES