Eve Wifi Weather Station – Monitor Temperature, Humidity & Barometric Pressure
PRODUCT FEATURES
The Eve Wifi Weather Station provides you with intelligent weather monitoring seamlessly integrated into your daily life:
With Eve Weather, track your local outdoor temperature, humidity and barometric pressure over time, and see the weather trend at a glance – on your iPhone or directly on the display. Eve Weather features a sleek, IPX3 water resistant design, and future-proof Thread network technology.
Monitor conditions on your doorstep
Stay in or venture out? Wrap up warm or dust off your deckchair? Precision-engineered sensors measure temperature, humidity, and barometric pressure with unrivalled accuracy – keeping you up to date with current conditions, right on your doorstep.
"Hey Siri…"
"…what's the temperature on the patio?" Ask Siri what temperature's like outside, so you can dress for the day's weather before setting out.
Know what the weather's going to do
Eve Weather automatically analyses the local barometric pressure changes and uses this data to provide you with a 12-hour weather trend. Are the skies likely to clear? Or are they going to cloud over? You'll be able to tell at a glance just by looking at the icons on the display or in the Eve app.

Track your home's microclimate
What's the coldest week of the year? How do humidity levels fluctuate throughout the day? Has low pressure prevailed since yesterday? The Eve app records and visualizes weather conditions over time, empowering you with microclimate insights.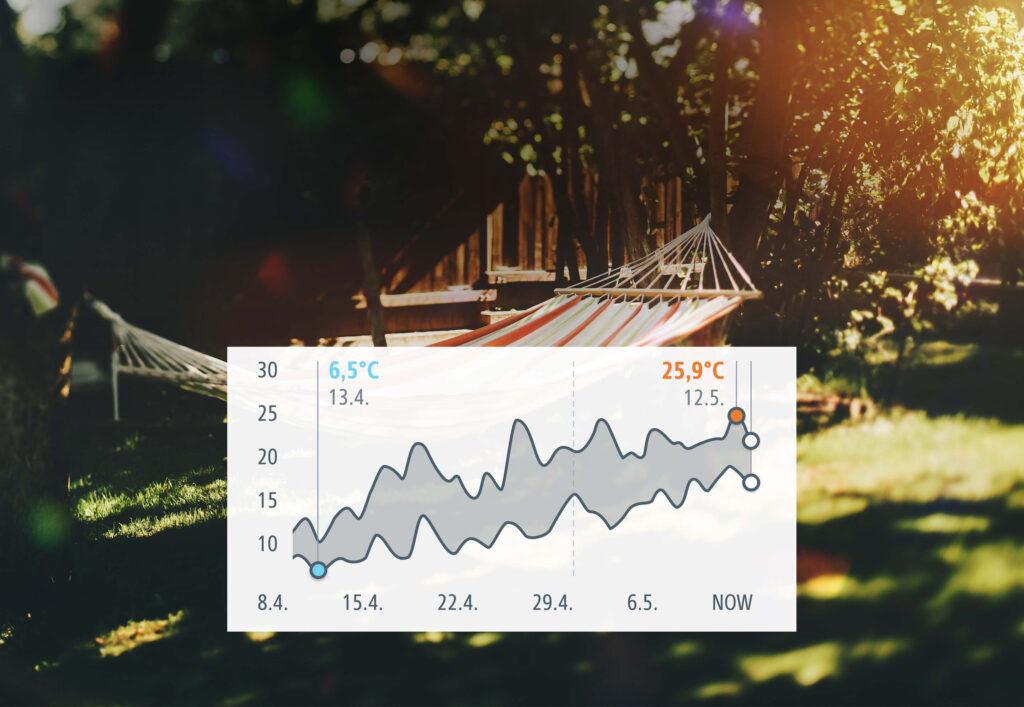 Embellish any place
With its masterfully-crafted body and IPX3 water resistance, you can add a touch of functional elegance wherever it makes sense – from your patio wall or tabletop to your gazebo or garden nook.
Future-proof
The Eve Wifi Weather Station supports Bluetooth and Thread, and joins your Thread network automatically. Thread is making your smart home more responsive and robust, and is a pillar of the new standard CHIP.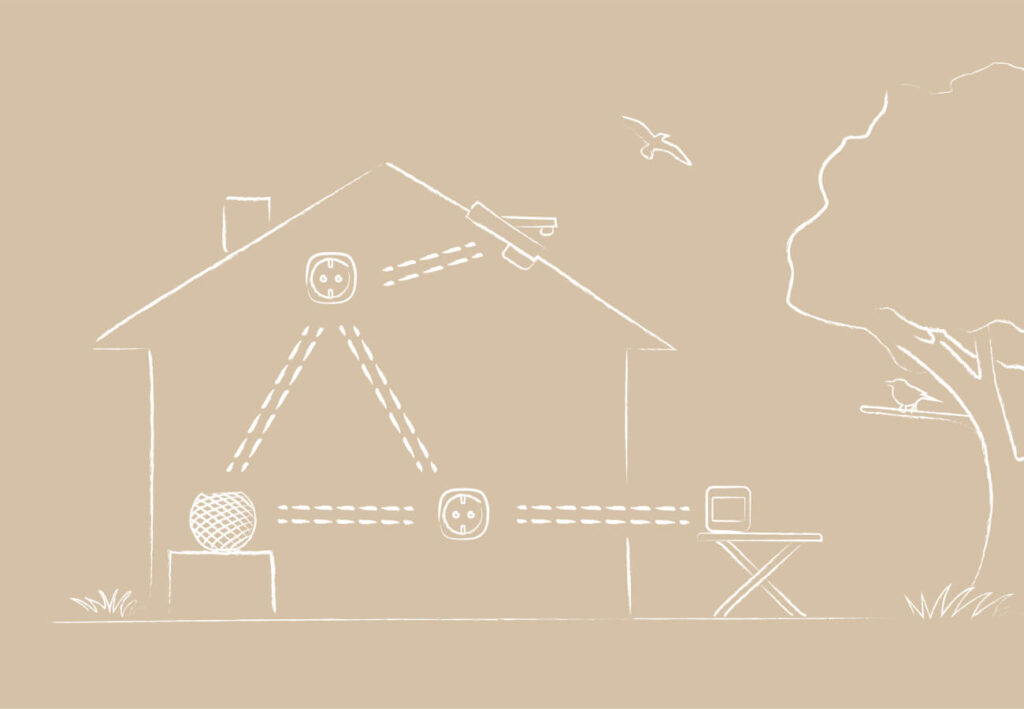 Command on demand
Set scenes in a flash via Siri, your Control Centre, or Apple Watch. Easily engage accessories using the Home app on your iPhone, iPad, or iPod touch. And to see concise records, gain insights, and enjoy full control of your connected home, look no further than the Eve app.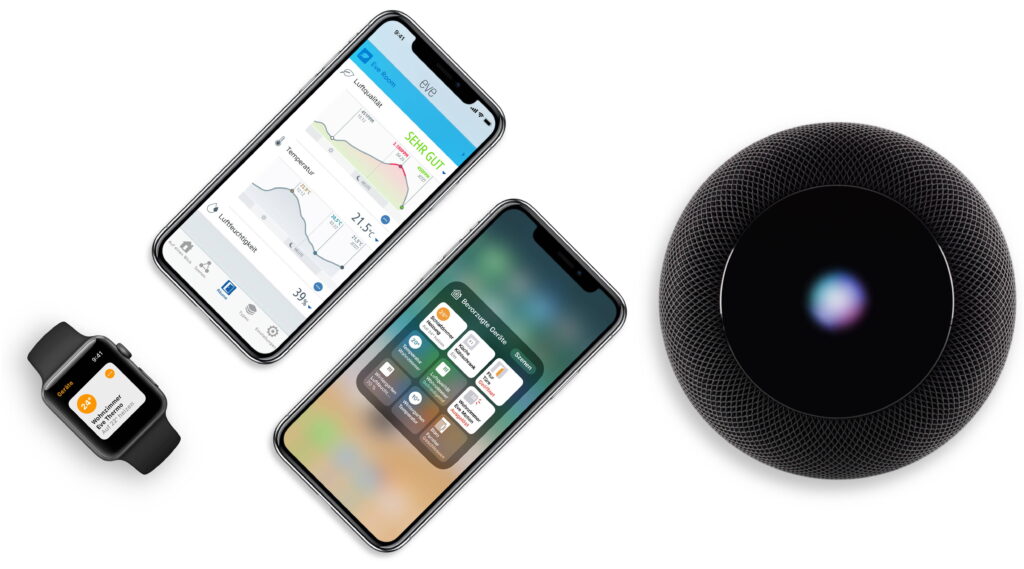 Compatible with your ecosystem
Straight out of the box, Eve accessories work with your iPhone, iPad, iPod touch, and Apple Watch. Your HomePod, HomePod mini or Apple TV will serve as a home hub, seamlessly automating your accessories and keeping you connected while out and about.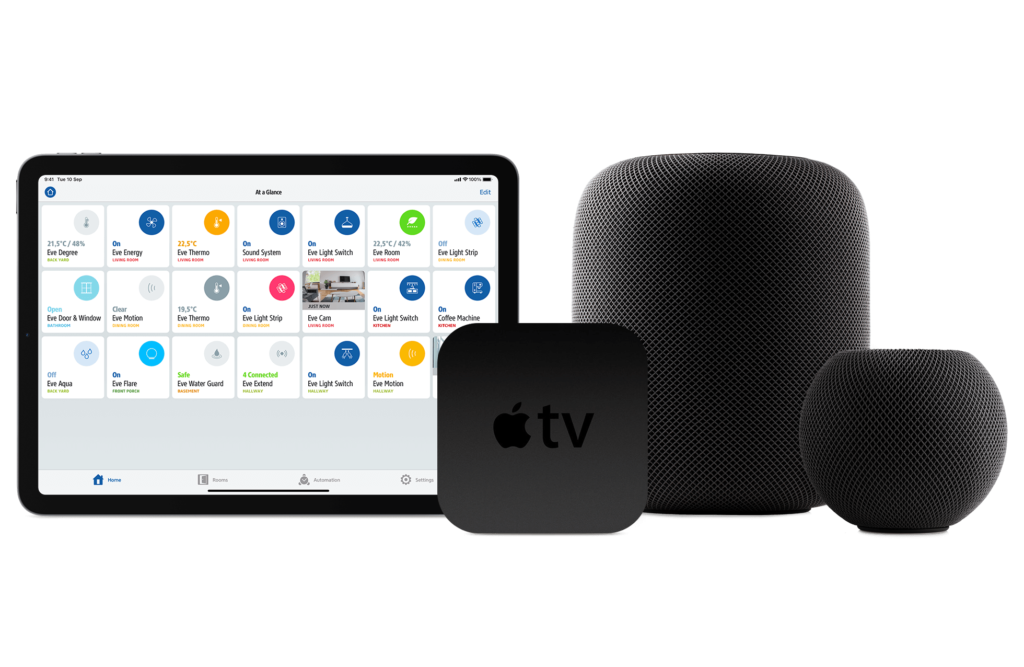 TECHNICAL SPECIFICATIONS
Operating Range
-18 °C – 55 °C / 0 °F – 130 °F
0% – 100% Humidity
260 – 1260 mbar / 7.7 – 37.2 inHg
IPX3-certified
Accuracy
± 0.3 °C / ± 0.54 °F
± 3% Humidity
± 1 mbar / 0.03 inHg
Power
CR2450 Replaceable Battery
Wireless Connection
Bluetooth Low Energy
Thread
Dimensions
54 x 54 x 16 mm / 2.1 x 2.1 x 0.6 in
WHAT'S IN THE BOX
Eve Weather Unit
1x CR2450 battery
ADDITIONAL RESOURCES