Smanos Multi-Beam IR Sensors – Smanos BM-20
Detects for intruders walking through the invisible infrared beams between the two sensors (T for transmitter, R for receiver); can be up to 6m / 20 ft apart
Works with the K1/K2
Completely wireless and battery-powered
Weatherproof design for outdoor use
Battery life up to 3 years
Ideal for placements on fences, balconies, patios, backyard or pool entries, private entry ways or corridors
Multi-beam IR sensors from Smanos are ideal for placing on fences, balconies, garage doors or private entrances.
6 m detection range: the multi-beam IR sensors from Smanos work in outdoor areas and detect intruders via invisible infrared rays with a detection range of 6 metres.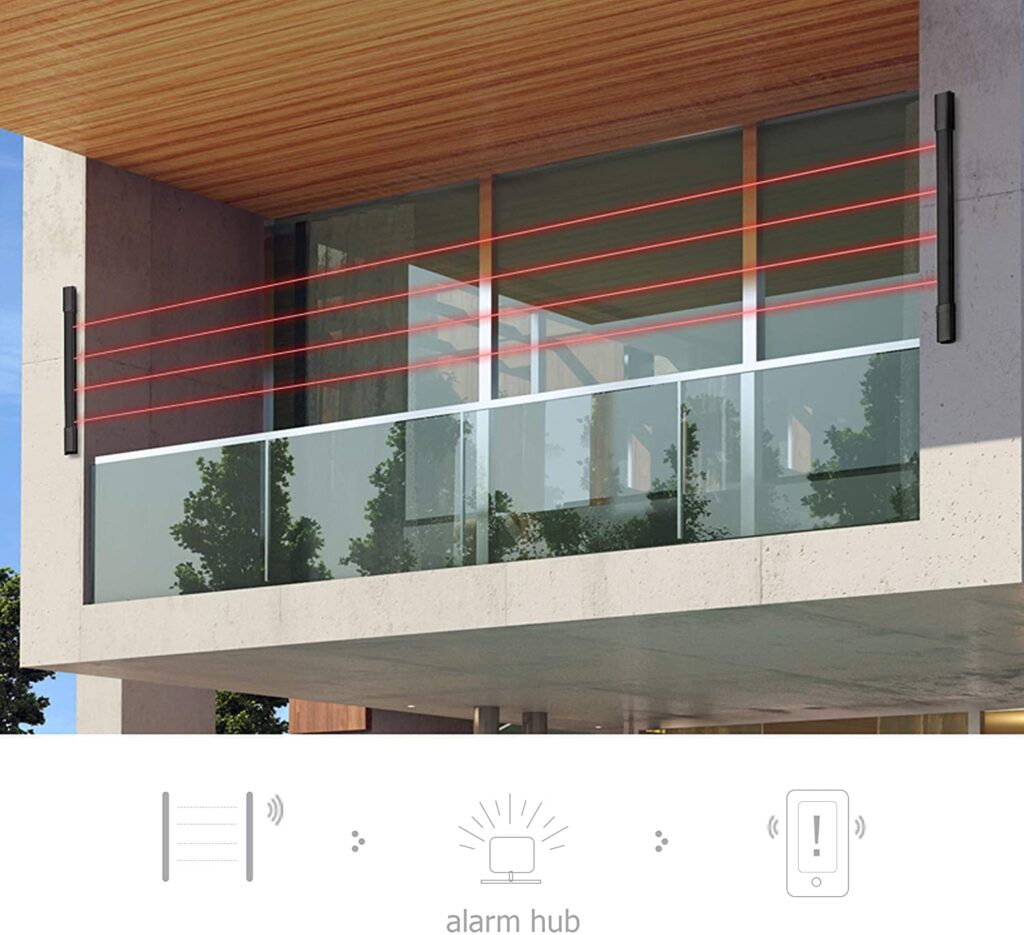 Wireless motion detector: the motion sensor works at temperatures from -20 °C to 50 °C and has a wireless range of not less than 80 metres. The Smanos BM-20 is fully wireless and must be connected to the Smanos K1/K2 SmartHome Kit.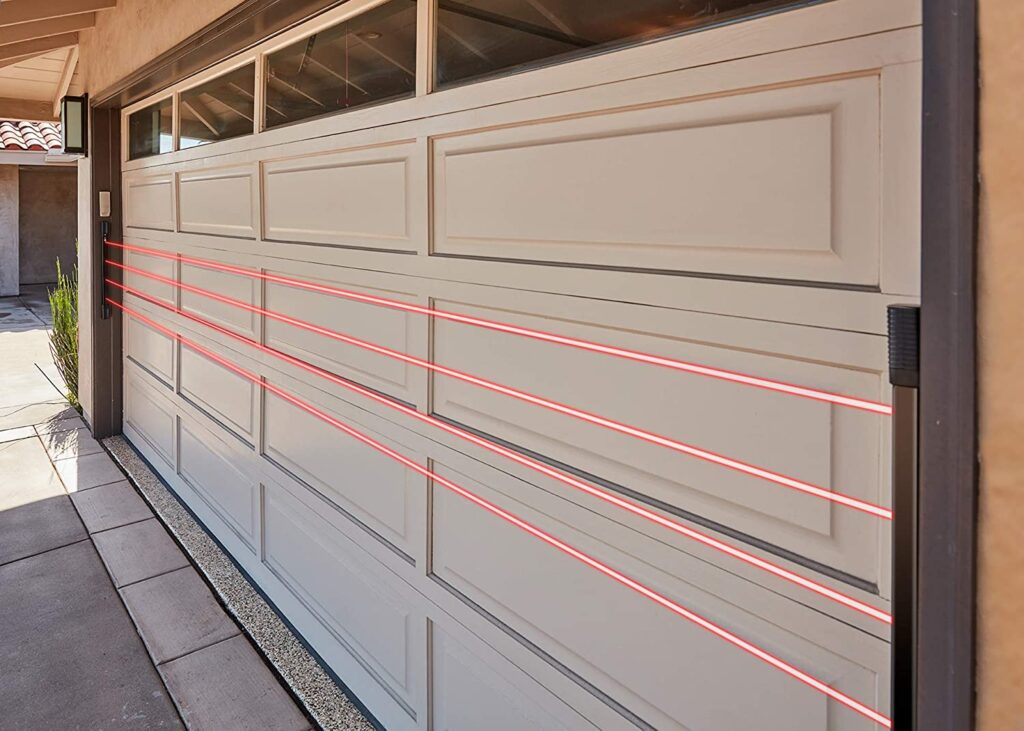 Energy-saving mode: the unique energy-saving mode ensures a carefree battery with a service life of up to 3 years. Thanks to the weatherproof design, the BM-20 multi-beam IR sensor is suitable for outdoor use.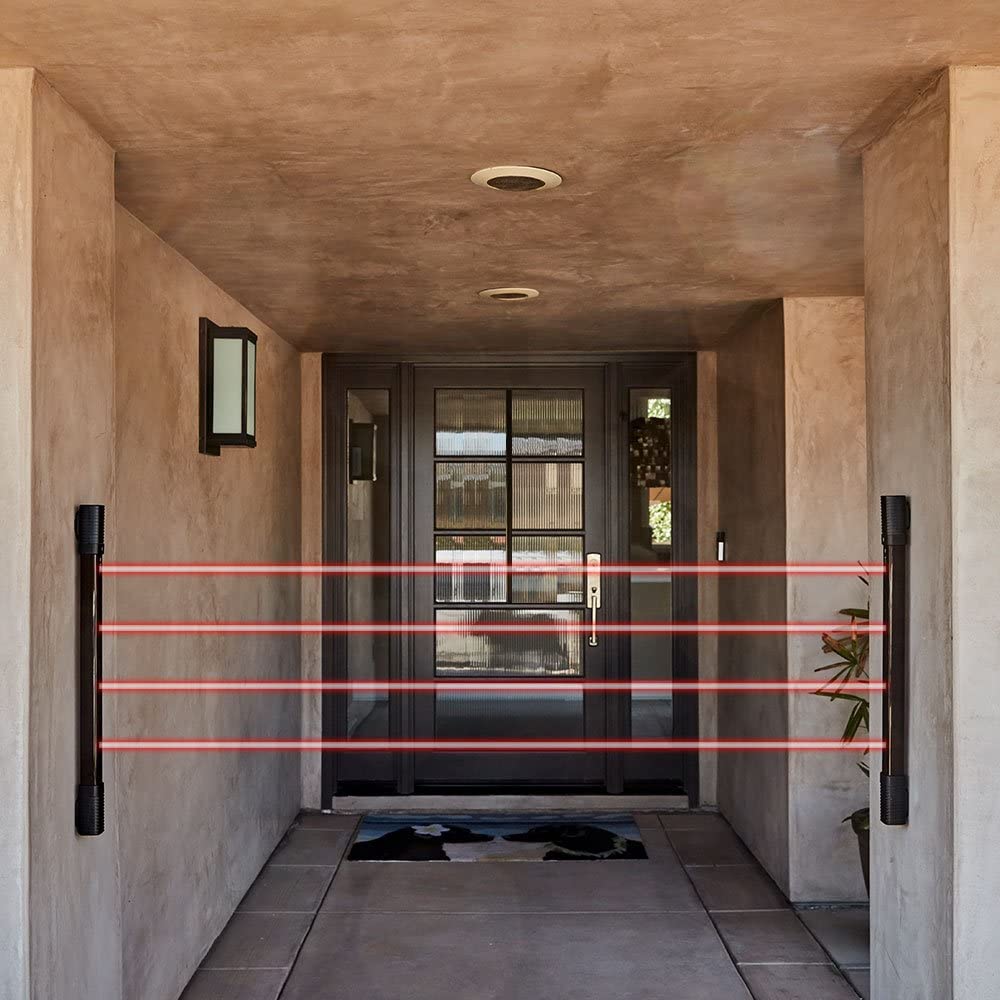 TECHNICAL SPECIFICATIONS
Model: BM-20
Trigger mechanism: 4 infrared beams
Detection range: 6m or 20 ft between 2 sensors
Batteries in transmitter: 3V CR123A Lithium battery x 2 pcs
Batteries in transmitter: 3V CR123A Lithium battery x 3 pcs
Frequency: 868MHz or 915MHz (N. America)
Wireless range: 80 m / 262.5 ft (in open area)
Waterproof rating: IP66
Operating conditions: temperature -20°C ~+50°C (-4°F ~+122°F), humidity < 95% RH (non-condensing)
Dimensions (L x W x H): 42 x 47 x 612mm
ADDITIONAL RESOURCES