AEOTEC MultiSensor 6 Recessor – Smart Sensor Recessor for Flush Ceiling Mount
A smart home should be intelligent and it should be invisible. The AEOTEC MultiSensor 6 Recessor is the realisation of that principle.
It connects to the AEOTEC MultiSensor 6 and AEOTEC TriSensor allowing either to be seamlessly installed and recessed within a wall or ceiling space, which we both stock instore at Smart Home Direct.
AEOTEC MultiSensor 6 Recessor makes Z-Wave multi-sensors subtle by allowing them to be mounted either in a wall cavity of ceiling in a recessed flush manner.

Product Details
Still perfectly powered.
Whichever power method you're using with your multi-sensor, you can keep on using it with the AEOTEC Recessor.
The AEOTEC MultiSensor 6 Recessor has been designed to allow for each sensor's batteries to still easily be changed, or for the AEOTEC MultiSensor 6's optional power cable to be used if you prefer to power your sensor without batteries.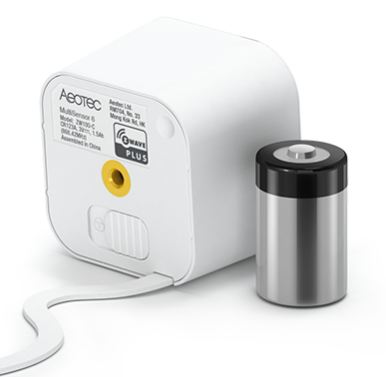 Still precise.
The AEOTEC MultiSensor 6 Recessor doesn't just convert the AEOTEC MultiSensor 6 into a Z-Wave ceiling or beam sensor, it converts it into a precise sensor.
Once recessed, your AEOTEC MultiSensor 6 can be angled up to 30º within the Recessor, fine tuning its measurements and readings to be just where you need them.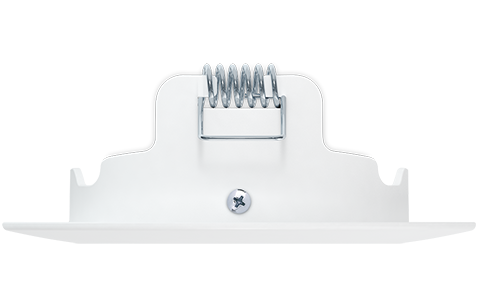 Product Support
The perfect accessories. The AEOTEC MultiSensor 6 ships with 4 different accessories, each designed to make the installation of the sensor perfect for your home.

Install the AEOTEC MultiSensor 6 in a ceiling or wall cavity with recessor (sold separately) and just 12 mm will extrude.
Features magnetic clasps for simple removal of the sensor.
Mounting Arm. (sold separately)
Discrete and for corner installations, the mounting arm allows you to rotate MultiSensor 6 up to 360° and refine its field of view by up to 50°.
USB cable. (sold separately)
After 2 years you won't have to change batteries if you power MultiSensor 6 via mains power using the provided 1.5 metre USB cable.
Tape
Weighing only 74 grams, the AEOTEC MultiSensor 6 can be easily installed with just the provided double sided tape from 3M.
Product Video:
Technical Specifications
| | |
| --- | --- |
| Application | Indoor use only |
| Operation temperature | 0 ~ 55 °C |
| Storage temperature | ‐10 ~ 80 °C |
| Color | White |
| Weight | 70g |
| Housing | ABS |
| Dimensions | (LxWxH) 86mm x 86mm x 43mm |
| Warranty | 12 Months |