TB Stealth 700P Gen2 PS4 PS5 Headset – Playstation 4 and 5, Nintendo Switch Gamer Headset
Gen 2 Flip-to-Mute Mic
Turtle Beach upgrades voice chat once again with a larger, high-sensitivity, high performance microphone.
The TB Stealth 700P Gen2 PS4 PS5 Headset mic enhances chat clarity and seamlessly conceals into the headset design when flipped up to mute.
20-Hour Wireless Battery Life
The built-in rechargeable battery now provides up to 20-hours of wireless gaming per charge, matching the competition's battery life but at a lower price.
Recharging is simple with the included USB-C cable.
Wireless Connection
A mini-USB transmitter provides a reliable wireless audio connection on PS5™ and PS4™.
The mini transmitter delivers an easy plug-and-play connection making setup a breeze.
The 3D Audio Advantage
Bring your games, movies, and music to life with 3D Audio, Sony's most advanced 3D audio solution specifically optimized for headsets.
Thanks to the immense improvements in processing power of the PS5™, 3D Audio offers enhanced spatial surround sound from hundreds of precisely unique directions, taking your gaming audio to the next level.
App-Based Audio Customization
Easily adjust your audio settings and program the mappable dial & button on the headset using the Turtle Beach Audio Hub app for your Bluetooth® connected mobile device (iOS/Android®).
Tune your audio settings right on your mobile device to provide a custom, immersive audio experience set for any game you're playing.
Glasses Friendly
Turtle Beach's exclusive, patented ProSpecs™ Glasses Relief System features an easy adjustment tab to create a small channel in the ear cushions that rests against your glasses, alleviating pressure and allowing gamers with glasses to play in comfort.
Superhuman Hearing®
With Turtle Beach's exclusive Superhuman Hearing® sound setting, you'll have the competitive advantage by being able to hear all the subtle yet game-changing sounds, like enemy footsteps sneaking up on your six, other players reloading their weapon for an ambush, and vehicles off in the distance approaching with reinforcements.
It's vital intelligence for the split-second, life-or-death decisions that elevate great gamers above the rest. Hear everything, defeat everyone!
High-Performance Nanoclear™ Speakers
Refined internal acoustics house 50mm Turtle Beach exclusive Nanoclear™ speakers to produce realistic sound imaging bringing your games to life and ensuring you'll hear every important detail.
Variable Mic Monitoring
Hear and adjust your own voice while you chat with friends so you're aware of your own volume and don't have to shout.
METAL-REINFORCED HEADBAND CONSTRUCTION
The TB Stealth 700P Gen2 PS4 PS5 Headset features an all-new metal-reinforced headband and re-designed hinge structure that's more durable than ever.
Rugged, yet lightweight, enjoy peace of mind that your headset is built to last.
AEROFIT™ COOLING GEL-INFUSED COMFORT
Experience premium comfort with Turtle Beach exclusive Aerofit™ cooling gel-infused ear cushions.
The re-shaped ear cushions feature plush memory foam infused with a layer of Aerofit™ cooling gel to keep you cool and comfortable while playing.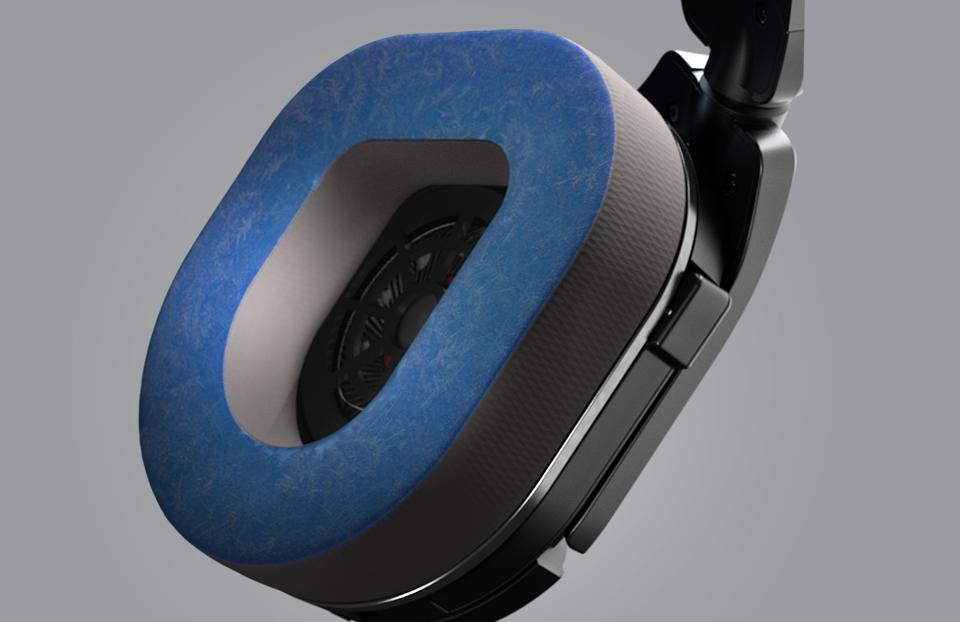 GAME AND STAY CONNECTED WITH BLUETOOTH®
The TB Stealth 700P Gen2 PS4 PS5 Headset easily syncs with your mobile device allowing you to stream music or take mobile calls all while continuing to play.
Whether you're bored of an old game soundtrack, or receiving a call that your pizza is delivered, never miss a moment of action with simultaneous Bluetooth® connection.
TECHNICAL SPECIFICATIONS
Connections PlayStation®5*, PlayStation®4, PlayStation®4 Pro, Nintendo Switch™** Via Wireless USB Transmitter | Sony has indicated that PS4™ headsets will work on PS5™. Turtle Beach anticipates the Stealth™ 700 Gen 2 will be compatible with PS5™ and will confirm once testing is complete | Nintendo Switch wireless compatibility supported through USB connection while in docked mode only. Chat available for games that support in-game chat capability.
Speaker Frequency Response 20Hz – 22kHz
Speaker Size 50mm Nanoclear™ neodymium drivers
Headset Power Battery
Battery Rechargeable Lithium Polymer
Mic Design Flip-up Omni-Directional
Ear-Cup Design Over-Ear (Closed)
Ear Cushion Material Synthetic Leather (Black) with Memory Foam Cushioning
WHAT'S IN THE BOX
Headset Turtle Beach® Stealth™ 700 Gen 2 Gaming Headset
Transmitter Mini-Wireless USB Transmitter
Cable USB-C Charging Cable
Guide Quick Start Guide
Sticker Turtle Beach Sticker
ADDITIONAL RESOURCES